Cavalcade 2020 Featured Books
Want to participate in a group read with featured Cavalcade books? Check out our Facebook Events Page for information on times and books!
Get lost in the pages of these books. The 12th Annual Cavalcade of Authors will be held in March 2020 at Enterprise Middle School – Tricities, Richland WA.
Sort Featured Books By
---
Click on a book cover for more information about the book or scroll to the bottom of the page for a more detailed list.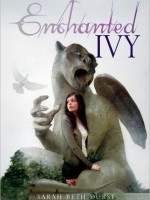 Enchanted Ivy
by
Sarah Beth Durst
What Lily Carter wants most in the world is to attend Princeton University just like her grandfather. When she finally visits the campus, Grandpa surprises her: She has been selected to take the top-secret Legacy Test. Passing means automatic acceptance to Princeton. Sweet! Lily's test is to find the Ivy Key. But what is she looking for? Where does she start? As she searches, Lily is joined by Tye, a cute college boy with orange and black hair who says he's her guard. That's weird. But things get seriously strange when a gargoyle talks to her. He tells her that there are two Princetons—the ordinary one and a magical one—and the Key opens the gate between them. But there are more secrets that surround Lily. Worse secrets. When Lily enters the magical Princeton, she uncovers old betrayals and new dangers, and a chance at her dream becomes a fight for her life. Soon Lily is caught in a power struggle between two worlds, with her family at its center. In a place where Knights slay monsters, boys are were-tigers, and dragons might be out for blood, Lily will need all of her ingenuity and courage—and a little magic—to unite the worlds and unlock the secrets of her past and her future. (grades 9+)
---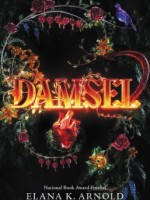 Damsel
by Elana K. Arnold

The rite has existed for as long as anyone can remember: When the king dies, his son the prince must venture out into the gray lands, slay a fierce dragon, and rescue a damsel to be his bride. This is the way things have always been.

When Ama wakes in the arms of Prince Emory, she knows none of this. She has no memory of what came before she was captured by the dragon or what horrors she faced in its lair. She knows only this handsome young man, the story he tells of her rescue, and her destiny of sitting on a throne beside him. It's all like a dream, like something from a fairy tale.

As Ama follows Emory to the kingdom of Harding, however, she discovers that not all is as it seems. There is more to the legends of the dragons and the damsels than anyone knows, and the greatest threats may not be behind her, but around her, now, and closing in. (grades 10+)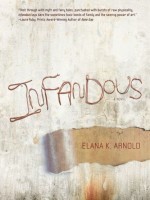 Infandous
by Elana K. Arnold

"Once there was a mermaid who dared to love a wolf. Her love for him was so sudden
and so fierce that it tore her tail into legs." Sephora Golding lives in the shadow of her unbelievably beautiful mother. Even though they scrape by in the seedier part of Venice Beach, she's always felt lucky. As a child, she imagined she was a minor but beloved character in her mother's fairy tale. But now, at sixteen, the fairy tale is less Disney and more Grimm. And she wants the story to be her own. Then she meets Felix, and the fairy tale takes a turn she never imagined. "Things don't really turn out the way they do in fairy tales. I'm telling you that right up front, so you're not disappointed later."

Sometimes, a story is just a way to hide the unspeakable in plain sight. (grades 10+)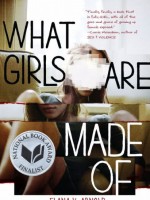 What Girls Are Made Of
by Elana K. Arnold

This is not a story of sugar and spice and everything nice.

When Nina Faye was fourteen, her mother told her there was no such thing as unconditional love. Nina believed her. Now Nina is sixteen. And she'll do anything for the boy she loves, just to prove she's worthy of him. But when he breaks up with her, Nina is lost. What if she is not a girlfriend? What is she made of?

Broken-hearted, Nina tries to figure out what the conditions of love are. She's been volunteering at a high-kill animal shelter where she realizes that for dogs waiting to be adopted, love comes only to those with youth, symmetry, and quietness. She also ruminates on the strange, dark time her mother took her to Italy to see statues of saints who endured unspeakable torture because of their unquestioning devotion to the divine. Is this what love is? (grades 9+)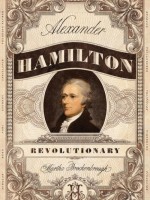 Alexander Hamilton, Revolutionary
by Martha Brockenbrough

He was born out of wedlock on a small island in the West Indies and orphaned as a teenager. From those inauspicious circumstances, he rose to a position of power and influence in colonial America. Discover this founding father's incredible true story: his brilliant scholarship and military career; his groundbreaking and enduring policy, which shapes American government today; his salacious and scandalous personal life; his heartrending end. Richly informed by Hamilton's own writing, with archival artwork and new illustrations, this is an in-depth biography of an extraordinary man. (grades 7-10)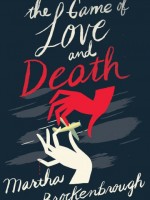 The Game of Love and Death
by Martha Brockenbrough

Flora and Henry were born a few blocks from each other, innocent of the forces that might keep a white boy and an African American girl apart; years later they meet again and their mutual love of music sparks an even more powerful connection. But what Flora and Henry don't know is that they are pawns in a game played by the eternal adversaries Love and Death, here brilliantly reimagined as two extremely sympathetic and fascinating characters. Can their hearts and their wills overcome not only their earthly circumstances, but forces that have battled throughout history? In the rainy Seattle of the 1920's, romance blooms among the jazz clubs, the mansions of the wealthy, and the shanty towns of the poor. But what is more powerful: love? Or death? (grades 9+)
Unpresidented: A Biography of Donald Trump
by Martha Brockenbrough

Born into a family of privilege, he was sent to military school at the age of 13. After an unremarkable academic career, he joined the family business in real estate. His personal brand: sex, money and power. From no-holds-barred reality TV star to unlikely candidate, Donald J. Trump rose to the highest political office: President of the United States of America. Learn fascinating details about his personal history. Discover the incredible true story of America's 45th President: his questionable political and personal conduct, and his unprecedented rise to power. (grades 9+)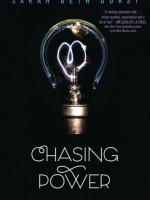 Chasing Power
by Sarah Beth Durst

Sixteen-year-old Kayla was born with the ability to move things with her mind-things like credit cards and buttons on cash registers-and she has become a master shoplifter. She steals to build up enough money for her and her mom to be able to flee if her dad finds them again . . . which would mean grave danger for them both. When she's caught stealing by a boy named Daniel-a boy with the ability to teleport-he needs her help and is willing to blackmail her to get it. Together, they embark on a quest to find and steal an ancient incantation, written on three indestructible stones and hidden millennia ago, all to rescue Daniel's kidnapped mother. But Kayla has no idea that this rescue mission will lead back to her own family-and to betrayals that she may not be able to forgive . . . or survive. (grades 9+)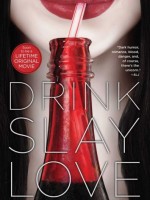 Drink, Slay, Love
by Sarah Beth Durst

Pearl is a sixteen-year-old vampire…fond of blood, allergic to sunlight, and mostly evil… until the night a sparkly unicorn stabs her through the heart with his horn. Oops. Her family thinks she was attacked by a vampire hunter (because, obviously, unicorns don't exist), and they're shocked she survived. They're even more shocked when Pearl discovers she can now withstand the sun. But they quickly find a way to make use of her new talent. The Vampire King of New England has chosen Pearl's family to host his feast. If Pearl enrolls in high school, she can make lots of human friends and lure them to the King's feast—as the entrées. The only problem? Pearl's starting to feel the twinges of a conscience. How can she serve up her new friends— especially the cute guy who makes her fangs ache—to be slaughtered? Then again, she's definitely dead if she lets down her family. What's a sunlight-loving vamp to do? (grades 9+)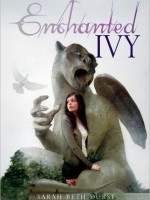 Enchanted Ivy
by Sarah Beth Durst

What Lily Carter wants most in the world is to attend Princeton University just like her grandfather. When she finally visits the campus, Grandpa surprises her: She has been selected to take the top-secret Legacy Test. Passing means automatic acceptance to Princeton. Sweet! Lily's test is to find the Ivy Key. But what is she looking for? Where does she start? As she searches, Lily is joined by Tye, a cute college boy with orange and black hair who says he's her guard. That's weird. But things get seriously strange when a gargoyle talks to her. He tells her that there are two Princetons—the ordinary one and a magical one—and the Key opens the gate between them. But there are more secrets that surround Lily. Worse secrets. When Lily enters the magical Princeton, she uncovers old betrayals and new dangers, and a chance at her dream becomes a fight for her life. Soon Lily is caught in a power struggle between two worlds, with her family at its center. In a place where Knights slay monsters, boys are were-tigers, and dragons might be out for blood, Lily will need all of her ingenuity and courage—and a little magic—to unite the worlds and unlock the secrets of her past and her future. (grades 9+)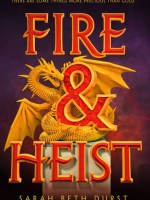 Fire & Heist
by Sarah Beth Durst

In Sky Hawkins's family, leading your first heist is a major milestone--even more so than learning to talk, walk, or do long division. It's a chance to gain power and acceptance within your family, and within society. But stealing your first treasure can be complicated, especially when you're a wyvern--a human capable of turning into a dragon. Embarking on a life of crime is never easy, and Sky discovers secrets about her mother, who recently went missing, the real reason her boyfriend broke up with her, and a valuable jewel that could restore her family's wealth and rank in their community. With a handpicked crew by her side, Sky knows she has everything she needs to complete her first heist, and get her boyfriend and mother back in the process. But then she uncovers a dark truth about were-dragon society--a truth more valuable and dangerous than gold or jewels could ever be. (grades 9+)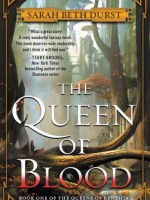 The Queen of Blood (Queens of Renthia #1)
by Sarah Beth Durst

Everything has a spirit: the willow tree with leaves that kiss the pond, the stream that feeds the river, the wind that exhales fresh snow…

But the spirits that reside within this land want to rid it of all humans. One woman stands between these malevolent spirits and the end of humankind: the queen. She alone has the magical power to prevent the spirits from destroying every man, woman, and child. But queens are still only human, and no matter how strong or good they are, the threat of danger always looms. Because the queen's position is so precarious, young women are specially chosen to train as her heirs. Daleina, a seemingly quiet academy student, simply wants to right the wrongs that have befallen the land. Meanwhile, the disgraced champion Ven has spent his exile secretly fighting against the growing number of spirit attacks. When Daleina and Ven join forces, they embark on a treacherous quest to find the source of the spirits' restlessness—a journey that will force them to stand against both enemies and friends to save their land…before it's bathed in blood. (grades 9+)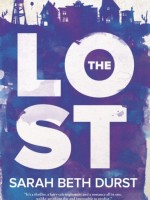 The Lost
by Sarah Beth Durst

It was only meant to be a brief detour. But then Lauren finds herself trapped in a town called Lost on the edge of a desert, filled with things abandoned, broken and thrown away. And when she tries to escape, impassible dust storms and something unexplainable lead her back to Lost again and again. The residents she meets there tell her she's going to have to figure out just what she's missing—and what she's running from—before she can leave. So now Lauren's on a new search for a purpose and a destiny. And maybe, just maybe, she'll be found…. (grades 10+)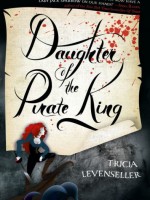 Daughter of the Pirate King (Daughter of the Pirate King #1)
by Tricia Levenseller

Sent on a mission to retrieve an ancient hidden map—the key to a legendary treasure trove—seventeen-year-old pirate captain Alosa deliberately allows herself to be captured by her enemies, giving her the perfect opportunity to search their ship. More than a match for their pirate crew, Alosa has only one thing standing between her and the map: her captor, the unexpectedly clever and unfairly attractive first mate Riden. But not to worry, for Alosa has a few tricks up her sleeve, and no lone pirate can stop the Daughter of the Pirate King. (grades 8+)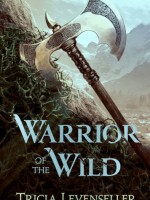 Warrior of the Wild
by Tricia Levenseller

As her father's chosen heir, eighteen-yearold Rasmira has trained her whole life to become a warrior and lead her village. But when her coming-of-age trial is sabotaged and she fails the test, her father banishes her to the monster-filled wilderness with an impossible quest: To win back her honor, she must kill the oppressive god who claims tribute from the villages each year or die trying. (grades 8+)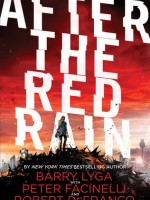 After the Red Rain
by Barry Lyga, Peter Facinelli, Robert DeFranco

On the ruined planet Earth, 50 billion people are confined to megacities and resources are scarce, Deedra has been handed a bleak and mundane existence by the Magistrate she works so hard for. But one day she comes across a beautiful boy named Rose struggling to cross the river—a boy with a secretive past and special abilities, who is somehow able to find comfort and life from their dying planet. But just as the two form a bond, it is quickly torn apart after the Magistrate's son is murdered and Rose becomes the prime suspect. Little do Deedra and Rose know how much their relationship will affect the fate of everyone who lives on the planet.  (grades 9+)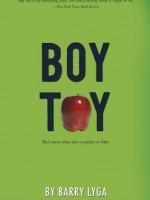 Boy Toy
by Barry Lyga

Josh Mendel has a secret. Unfortunately, everyone knows what it is. Five years ago, Josh's life changed. Drastically. And everyone in his school, his town—seems like the world—thinks they understand. But they don't—they can't. And now, about to graduate from high school, Josh is still trying to sort through the pieces. First there's Rachel, the girl he thought he'd lost years ago. She's back, and she's determined to be part of his life, whether he wants her there or not. Then there are college decisions to make, and the toughest baseball game of his life coming up, and a coach who won't stop pushing Josh all the way to the brink. And then there's Eve. Her return brings with it all the memories of Josh's past. It's time for Josh to face the truth about what happened. If only he knew what the truth was . . . (grades 10+)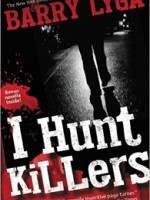 I Hunt Killers (I Hunt Killers #1)
by Barry Lyga

It was a beautiful day. It was a beautiful field. Except for the body. Jazz is a likable teenager. A charmer, some might say. But he's also the son of the world's most infamous serial killer, and for Dear Old Dad, "Take Your Son to Work Day" was year-round. Jazz has witnessed crime scenes the way cops wish they could--from the criminals' point of view. And now, even though Dad has been in jail for years, bodies are piling up in the sleepy town of Lobo's Nod. Again. In an effort to prove murder doesn't run in the family, Jazz joins the police in the hunt for this new serial killer. But Jazz has a secret--could he be more like his father than anyone knows? (grades 9+)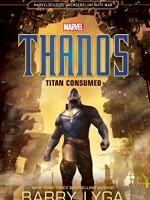 MARVEL's Avengers: Infinity War: Thanos: Titan Consumed
by Barry Lyga

Time Reality. Space. Mind. Soul. Power. Born on a doomed world and made an outcast for his physical deviancy and intimidating intellect, Thanos believes he sees something everyone else chooses to ignore: a way to save his home and the people of Titan for generations to come. But what he perceives as genius, they see as madness. Now exiled from his homeworld, Thanos is determined to find the means to return to Titan and implement his plan. His journey through the galaxy is a desperate race to save everything. Thanos will be successful -no matter how many billions have to die to bring balance to the universe… (grades 8+)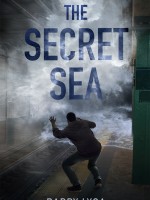 The Secret Sea
by Barry Lyga

One day Zak is standing on the subway platform when the tunnel starts to fill with water. He sees it before anyone else. The voice warns him to run. His friends Moira and Khalid believe this is more than a premonition, and soon all three find themselves in an alternate universe that is both familiar and seriously strange. As Zak unravels the mystery behind the voice, he faces decisions that may mean the end of their world at home—if they can even get home! (grades 5-8)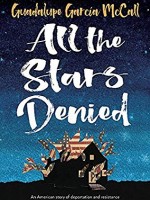 All the Stars Denied (Shame the Star Series)
by Guadalupe Garcia McCall

In the heart of the Great Depression, Rancho Las Moras, like everywhere else in Texas, is gripped by the drought of the Dust Bowl, and resentment is building among white farmers against Mexican Americans. All around town, signs go up proclaiming "No Dogs or Mexicans" and "No Mexicans Allowed." When Estrella organizes a protest against the treatment of tejanos in their town of Monteseco, Texas, her whole family becomes a target of "repatriation" efforts to send Mexicans "back to Mexico" -- whether they were ever Mexican citizens or not. Dumped across the border and separated from half her family, Estrella must figure out a way to survive and care for her mother and baby brother. How can she reunite with her father and grandparents and convince her country of birth that she deserves to return home? (grades 7-10)
Shame the Stars (Shame the Stars Series)
by Guadalupe Garcia McCall

Joaquín del Toro's future looks bright. With his older brother in the priesthood, he's set to inherit his family's Texas ranch. He's in love with Dulceña—and she's in love with him. But it's 1915, and trouble has been brewing along the US-Mexico border. On one side, the Mexican Revolution is taking hold; on the other, Texas Rangers fight Tejano insurgents, and ordinary citizens are caught in the middle. As tensions grow, Joaquín is torn away from Dulceña, whose father's critical reporting on the Rangers in the local newspaper has driven a wedge between their families. Joaquín's own father insists that the Rangers are their friends, and refuses to take sides in the conflict. But when their family ranch becomes a target, Joaquín must decide how he will stand up for what's right. (grades 9+)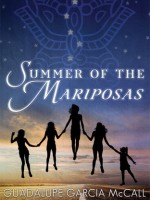 Summer of the Mariposas
by Guadalupe Garcia McCall

When Odilia and her four sisters find a dead body in the swimming hole, they embark on a journey to return the dead man to his family in Mexico. But returning home to Texas turns into an odyssey that would rival Homer's original tale. With the supernatural aid of ghostly La Llorona via a magical earring, Odilia and her little sisters travel a road of tribulation to their long-lost grandmother's house. Along the way, they must outsmart a witch and her Evil Trinity. Can these fantastic trials prepare Odilia and her sisters for what happens when they face their final test, returning home to the real world, where goddesses and ghosts can no longer help them? (grades 7+)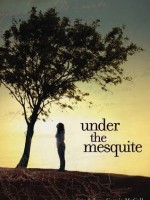 Under the Mesquite
by Guadalupe Garcia McCall

As the oldest of eight siblings, Lupita is used to taking the lead—and staying busy behind the scenes to help keep everyone together. But when she discovers Mami has been diagnosed with cancer, Lupita is terrified by the possibility of losing her mother, the anchor of her close-knit Mexican American family. Suddenly Lupita must face a whole new set of challenges, with new roles to play, and no one is handing her the script. (grades 7-10)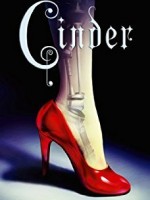 Cinder (Lunar Chronicles #1)
by Marissa Meyer

Humans and androids crowd the raucous streets of New Beijing. A deadly plague ravages the population. From space, a ruthless lunar people watch, waiting to make their move. No one knows that Earth's fate hinges on one girl. . . Cinder, a gifted mechanic, is a cyborg. She's a second-class citizen with a mysterious past, reviled by her stepmother and blamed for her stepsister's illness. But when her life becomes intertwined with the handsome Prince Kai's, she suddenly finds herself at the center of an intergalactic struggle, and a forbidden attraction. Caught between duty and freedom, loyalty and betrayal, she must uncover secrets about her past in order to protect her world's future. (grades 7-10)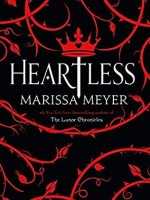 Heartless
by Marissa Meyer

Long before she was the terror of Wonderland—the infamous Queen of Hearts—she was just a girl who wanted to fall in love. Catherine may be one of the most desired girls in Wonderland, and a favorite of the unmarried King of Hearts, but her interests lie elsewhere. A talented baker, all she wants is to open a shop with her best friend. But according to her mother, such a goal is unthinkable for the young woman who could be the next queen. Then Cath meets Jest, the handsome and mysterious court joker. For the first time, she feels the pull of true attraction. At the risk of offending the king and infuriating her parents, she and Jest enter into an intense, secret courtship. Cath is determined to define her own destiny and fall in love on her terms. But in a land thriving with magic, madness, and monsters, fate has other plans. (grades 9+)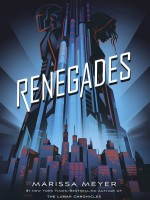 Renegades (Renegades #1)
by Marissa Meyer

Secret Identities. Extraordinary Powers. She wants vengeance. He wants justice. The Renegades are a syndicate of prodigies—humans with extraordinary abilities—who emerged from the ruins of a crumbled society and established peace and order where chaos reigned. As champions of justice, they remain a symbol of hope and courage to everyone...except the villains they once overthrew. Nova has a reason to hate the Renegades, and she is on a mission for vengeance. As she gets closer to her target, she meets Adrian, a Renegade boy who believes in justice—and in Nova. But Nova's allegiance is to a villain who has the power to end them both. (grades 8+)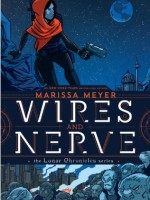 Wires and Nerve (Wires and Nerve #1)
by Marissa Meyer

In her first graphic novel, bestselling author Marissa Meyer extends the world of the Lunar Chronicles with a brand-new, action-packed story about Iko, the android with a heart of (mechanized) gold.When rogue packs of wolf-hybrid soldiers threaten the tenuous peace alliance between Earth and Luna, Iko takes it upon herself to hunt down the soldiers' leader. She is soon working with a handsome royal guard who forces her to question everything she knows about love, loyalty, and her own humanity. With appearances by Cinder, Cress, Scarlet, Winter, and the rest of the Rampion crew, this is a must-have for fans of the bestselling series. (grades 7-10)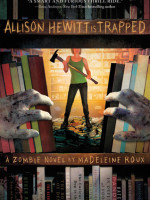 Allison Hewitt is Trapped (Zombie #1)
by Madeleine Roux

Allison Hewitt and her five colleagues at the Brooks and Peabody Bookstore are trapped together when the zombie outbreak hits. Allison reaches out for help through her blog, writing on her laptop and utilizing the military's emergency wireless network (SNET). It may also be her only chance to reach her mother. But as the reality of their situation sinks in, Allison's blog becomes a harrowing account of her edge-of-the-seat adventures (with some witty sarcasm thrown in) as she and her companions fight their way through ravenous zombies and sometimes even more dangerous humans. (Gr 10+)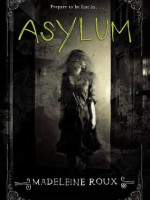 Asylum (Asylum #1)
by Madeleine Roux

For sixteen-year-old Dan Crawford, New Hampshire College Prep is more than a summer program—it's a lifeline. An outcast at his high school, Dan is excited to finally make some friends in his last summer before college. But when he arrives at the program, Dan learns that his dorm for the summer used to be a sanatorium, more commonly known as an asylum. And not just any asylum—a last resort for the criminally insane.

As Dan and his new friends, Abby and Jordan, explore the hidden recesses of their creepy summer home, they soon discover it's no coincidence that the three of them ended up here. Because the asylum holds the key to a terrifying past. And there are some secrets that refuse to stay buried.

Featuring found photos of unsettling history and real abandoned asylums and filled with chilling mystery and page-turning suspense, Madeleine Roux's teen debut, Asylum, is a horror story that treads the line between genius and insanity. (gr 8+)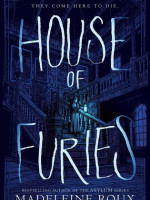 House of Furies (House of Furies #1)
by Madeleine Roux

After escaping a harsh school where punishment was the lesson of the day, seventeen-year-old Louisa Ditton is thrilled to find employment as a maid at a boarding house. But soon after her arrival at Coldthistle House, Louisa begins to realize that the house's mysterious owner, Mr. Morningside, is providing much more than lodging for his guests. Far from a place of rest, the house is a place of judgment, and Mr. Morningside and his unusual staff are meant to execute their own justice on those who are past being saved.

Louisa begins to fear for a young man named Lee who is not like the other guests. He is charismatic and kind, and Louisa knows that it may be up to her to save him from an untimely judgment. But in this house of distortions and lies, how can Louisa be sure whom to trust?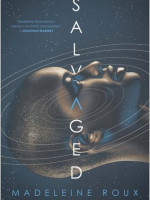 Salvaged
by Madeleine Roux

A WOMAN ON THE RUN. A CAPTAIN ADRIFT IN SPACE. ONE OF THEM IS INFECTED WITH AN ALIEN PARASITE.

In this dark science fiction thriller, a young woman must confront her past so the human race will have a future.

Rosalyn Devar is on the run from her famous family, the bioengineering job she's come to hate, and her messed-up life. She's run all the way to outer space, where she's taken a position as a "space janitor," cleaning up ill-fated research expeditions. But no matter how far she goes, Rosalyn can't escape herself. After too many mistakes on the job, she's given one last chance: take care of salvaging the Brigantine, a research vessel that has gone dark, with all crew aboard thought dead.

But the Brigantine's crew are very much alive--if not entirely human. Now Rosalyn is trapped on board, alone with a crew infected by a mysterious parasitic alien. The captain, Edison Aries, seems to still maintain some control over himself and the crew, but he won't be able to keep fighting much longer. Rosalyn and Edison must find a way to stop the parasite's onslaught...or it may take over the entire human race. (gr 10+)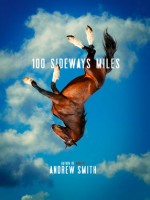 100 Sideways Miles
by Andrew Smith

Finn Easton sees the world through miles instead of minutes. It's how he makes sense of the world, and how he tries to convince himself that he's a real boy and not just a character in his father's bestselling cult-classic book. Finn has two things going for him: his best friend, the possibly-insane-but-definitely-excellent Cade Hernandez, and Julia Bishop, the first girl he's ever loved.

Then Julia moves away, and Finn is heartbroken. Feeling restless and trapped in the book, Finn embarks on a road trip with Cade to visit their college of choice in Oklahoma. When an unexpected accident happens and the boys become unlikely heroes, they take an eye-opening detour away from everything they thought they had planned—and learn how to write their own destiny.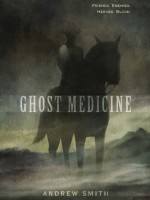 Ghost Medicine
by Andrew Smith

Troy Stotts, who is still mourning the recent death of his mother, relates the events of the previous year, when he and his two closest friends try to retaliate against the sheriff's son, who had been bullying them for years. (gr 8-12)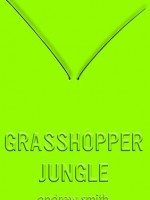 Grasshopper Jungle
by Andrew Smith

In the small town of Ealing, Iowa, Austin and his best friend Robby have accidentally unleashed an unstoppable army. An army of horny, hungry, six-foot-tall praying mantises that only want to do two things.

This is the truth. This is history.
It's the end of the world. And nobody knows anything about it.

You know what I mean. (gr 9-12)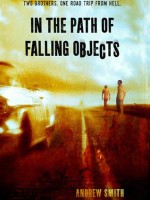 In the Path of Falling Objects
by Andrew Smith

In 1970, after their older brother is shipped off to Vietnam, sixteen-year-old Jonah and his younger brother Simon leave home to find their father, who is being released from an Arizona prison, but soon find themselves hitching a ride with a violent killer. (gr 9-12)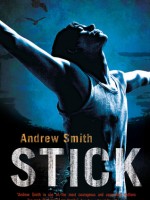 Stick
by Andrew Smith

Protected by his older brother from bullies who tease him because he was born missing an ear, 14-year-old Stark McClellan is unable to hide from his abusive parents and runs away from home when his older brother is thrown out of the house for revealing his sexual orientation. (gr 9-12)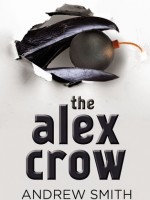 The Alex Crow
by Andrew Smith

Once again blending multiple story strands that transcend time and place, Grasshopper Jungle author Andrew Smith tells the story of 15-year-old Ariel, a refugee from the Middle East who is the sole survivor of an attack on his small village. Now living with an adoptive family in Sunday, West Virginia, Ariel's story of his summer at a boys' camp for tech detox is juxtaposed against those of a schizophrenic bomber and the diaries of a failed arctic expedition from the late nineteenth century. Oh, and there's also a depressed bionic reincarnated crow.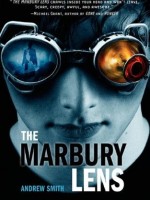 Marbury Lens (Marbury Lens #1)
by Andrew Smith

After being kidnapped and barely escaping, 16-year-old Jack goes to London with his best friend Connor, where someone gives him a pair of glasses that send him to an alternate universe where war is raging, he is responsible for the survival of two younger boys, and Connor is trying to kill them all. (gr 11-12)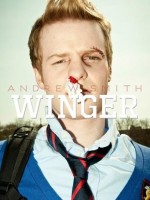 Winger (Winger #1)
by Andrew Smith

Ryan Dean West is a fourteen-year-old junior at a boarding school for rich kids. He's living in Opportunity Hall, the dorm for troublemakers, and rooming with the biggest bully on the rugby team. And he's madly in love with his best friend Annie, who thinks of him as a little boy.

With the help of his sense of humor, rugby buddies, and his penchant for doodling comics, Ryan Dean manages to survive life's complications and even find some happiness along the way. But when the unthinkable happens, he has to figure out how to hold on to what's important, even when it feels like everything has fallen apart. (gr 8-12)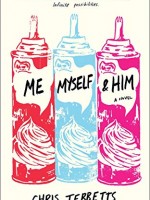 Me, Myself, & Him
by Chris Tebbetts

When Chris Schweitzer takes a hit of whippets and passes out face first on the cement, his nose isn't the only thing that changes forever. Instead of staying home with his friends for the last summer after high school, he's shipped off to live with his famous physicist but royal jerk of a father to prove he can "play by the rules" before Dad will pay for college. Or . . . not. In an alternate time line, Chris's parents remain blissfully ignorant about the accident, and life at home goes back to normal—until it doesn't. A new spark between his two best (straight) friends quickly turns Chris into a (gay) third wheel, and even worse, the truth about the whippets incident starts to unravel. As his summer explodes into a million messy pieces, Chris wonders how else things might have gone. Is it possible to be jealous of another version of yourself in an alternate reality that doesn't even exist? (grades 9+)