Cavalcade 2020 Featured Books
Want to participate in a group read with featured Cavalcade books? Check out our Facebook Events Page for information on times and books!
Get lost in the pages of these books. The 12th Annual Cavalcade of Authors will be held in March 2020 at Enterprise Middle School – Tricities, Richland WA.
Sort Featured Books By
---
Click on a book cover for more information about the book or scroll to the bottom of the page for a more detailed list.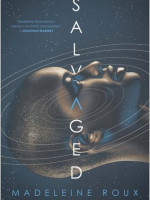 Salvaged
by
Madeleine Roux
A WOMAN ON THE RUN. A CAPTAIN ADRIFT IN SPACE. ONE OF THEM IS INFECTED WITH AN ALIEN PARASITE.
In this dark science fiction thriller, a young woman must confront her past so the human race will have a future.
Rosalyn Devar is on the run from her famous family, the bioengineering job she's come to hate, and her messed-up life. She's run all the way to outer space, where she's taken a position as a "space janitor," cleaning up ill-fated research expeditions. But no matter how far she goes, Rosalyn can't escape herself. After too many mistakes on the job, she's given one last chance: take care of salvaging the Brigantine, a research vessel that has gone dark, with all crew aboard thought dead.
But the Brigantine's crew are very much alive--if not entirely human. Now Rosalyn is trapped on board, alone with a crew infected by a mysterious parasitic alien. The captain, Edison Aries, seems to still maintain some control over himself and the crew, but he won't be able to keep fighting much longer. Rosalyn and Edison must find a way to stop the parasite's onslaught...or it may take over the entire human race. (gr 10+)
---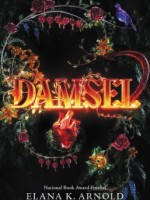 Damsel
by Elana K. Arnold

The rite has existed for as long as anyone can remember: When the king dies, his son the prince must venture out into the gray lands, slay a fierce dragon, and rescue a damsel to be his bride. This is the way things have always been.

When Ama wakes in the arms of Prince Emory, she knows none of this. She has no memory of what came before she was captured by the dragon or what horrors she faced in its lair. She knows only this handsome young man, the story he tells of her rescue, and her destiny of sitting on a throne beside him. It's all like a dream, like something from a fairy tale.

As Ama follows Emory to the kingdom of Harding, however, she discovers that not all is as it seems. There is more to the legends of the dragons and the damsels than anyone knows, and the greatest threats may not be behind her, but around her, now, and closing in. (grades 10+)