Cavalcade 2019 Featured Books
TO ATTEND CAVALCADE
This year all you need to do to attend Cavalcade is to register!
AT CAVALCADE
Students will attend writing workshops presented by different authors, eat lunch with friends, get autographs from their favorite authors, and ask the Cavalcade authors all those burning questions.
Read for Life!
Get lost in the pages of these books. The 11th Annual Cavalcade of Authors will be held in March 2019 at Enterprise Middle School – Tricities, Richland WA.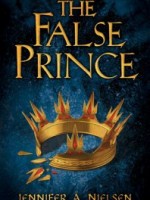 The False Prince (Ascendance Trilogy)
by
Jennifer Nielsen
In this first book in a remarkable trilogy, an orphan is forced into a twisted game with deadly stakes. Choose to lie...or choose to die. In a discontent kingdom, civil war is brewing. To unify the divided people, Conner, a nobleman of the court, devises a cunning plan to find an impersonator of the king's long-lost son and install him as a puppet prince. Four orphans are recruited to compete for the role, including a defiant boy named Sage.  (Grades 4 -8)
---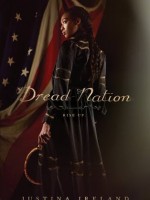 Dread Nation
by Justina Ireland

What would have happened if zombies has interrupted the U.S. Civil War and forced everyone to fight for a common cause? (gr 8+)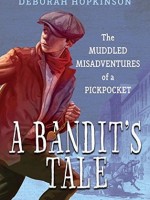 A Bandit's Tale: the muddled misadventures of a pickpocket
by Deborah Hopkinson

In 1887, Italian eleven-year-old Rocco arrives in New York City, where he is forced to live in squalor and beg for money as a street musician. He finds the city's cruelty to children and animals intolerable and sets out to change things. (Grades 4—7)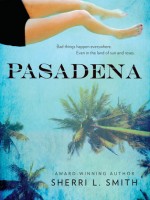 Pasadena
by Sherri L. Smith

When Jude's best friend is found dead in a swimming pool, her family calls it an accident. Her friends
call it suicide, but Jude calls it what it is: murder. (gr 9+)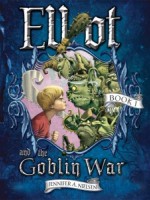 Elliot and the Goblin War (Underworld Chronicles)
by Jennifer Nielsen

As of today, there are only 7 CHILDREN who have ever read this book and lived to tell about it. 95 CHILDREN successfully read the first chapter, but upon beginning chapter 2, they started BLABBERING in some language known only as "flibberish." 38 CHILDREN made it halfway through this wretched book before they began SUCKING THEIR THUMBS THROUGH THEIR NOSES. (grades 3 – 6)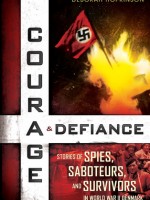 Courage & Defiance: Stories of Spies, Saboteurs, and Survivors in World War II Denmark
by Deborah Hopkinson

In 1887, Italian eleven-year-old Rocco arrives in New York City, where he is forced to live in squalor and
beg for money as a street musician. He finds the city's cruelty to children and animals intolerable and
sets out to change things. (gr 7+)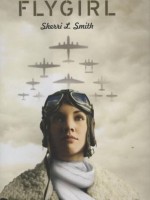 Flygirl
by Sherri L. Smith

During World War II, a light-skinned African American girl "passes" for white in order to join the Women
Airforce Service Pilots. (gr 7+)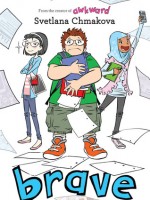 Brave (Awkward, #2)
by Svetlana Chmakova

Jensen's daydreaming gets put to the test by some hard realities when the stresses of middle school get totally out of control. (Grades 4 and up)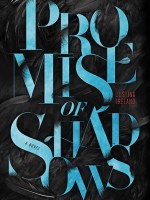 Promise of Shadows
by Justina Ireland

Zephyr is a harpy— half-god, half human— who must learn to own her power, whether she likes it or not, but how is she supposed to save everyone else if she can barely take care of herself? (gr 9+)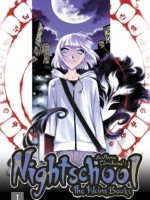 Nightschool (The Weirn Books, #1)
by Svetlana Chmakova

In the Nightschool, vampires, werewolves, and weirns (a particular breed of witches) learn the fundamentals of everything from calculus to spell casting. It seems circumstances are drawing a young weirn named Alex away from her homeschooling, and towards the Nightschool. Will she manage to weather the gathering dark forces? (Ages 13+)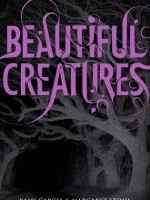 Beautiful Creatures (Beautiful Creatures #1)
by Margaret Stohl, Kami Garcia

In a town where little has changed since the Civil War, Ethan is drawn to Lena, with whom he shares a
psychic connection and whose family hides a secret. (gr 7+)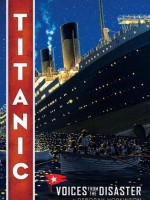 Titanic: Voices from the Disaster
by Deborah Hopkinson

This book draws on stories from survivors and archival photographs to describe the history of the Titanic. (Grades 5—8)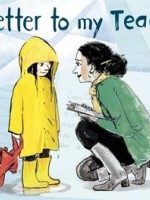 A Letter to My Teacher
by Deborah Hopkinson

A letter from someone who was once an exasperating second-grader reveals her experiences with a
teacher who brought out the best in her.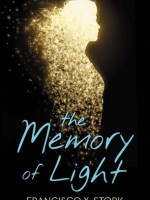 The Memory of Light
by Francisco X. Stork

Waking up in the mental disorders ward after a suicide attempt, Vicky makes friends with other at-risk
kids, who under the guidance of a compassionate doctor help her through the first steps toward self-acceptance. (gr8+)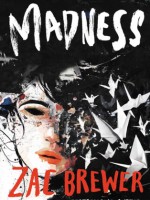 Madness
by Zac Brewer

New York Times bestselling author Zac Brewer delivers his most honest and gripping novel yet, about a
girl who believes she's beyond saving—until she realizes the only person who can save her is herself. (gr 9+)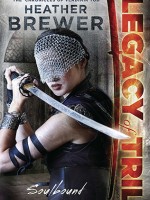 Soulbound (Legacy of Tril #1)
by Heather (Zac) Brewer

Kaya, a 17-yr-old Healer who must attend Shadow Academy, where fighting by Healers is outlawed.
When she asks two men to train her, their choice changes their lives forever. (gr 7+)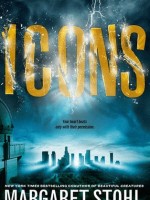 Icons (Icons #1)
by Margaret Stohl

After an alien force known as the Lords colonizes Earth, using Icons to end humanity, four surviving teenagers must piece together the mysteries of their pasts in order to save the future. (gr 7+)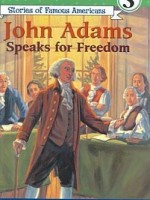 John Adams Speaks for Freedom
by Deborah Hopkinson

John Adams didn't enjoy traveling; he much preferred to stay home with his wife and children. But John
Adams also had a dream: He wanted to see the thirteen colonies free from English rule and to see a
new country called the United States.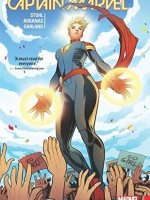 The Mighty Captain, Marvel Vol. 1: Alien Nation
by Margaret Stohl

Behold the mightiest, fightiest super hero there is! Captain Marvel returns to her helm as Alpha Flight
commander with the world cheering her on. She's the biggest hero in the world - but has Captain Marvel
become someone Carol Danvers no longer recognizes? (gr 7+)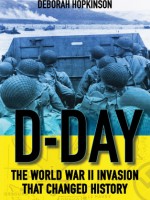 D Day The World War II Invasion That Changed History
by Deborah Hopkinson

The WWII invasion known as D-Day was the largest military endeavor in history. By June 6, 1944, Hitler
and his allies had a strong grip on the European continent, where Nazi Germany was engaged in the
mass extermination of the Jewish people. The goal of D-Day was the total defeat of Hitler's regime, and
the defense of free democracies everywhere. US, Great Britain, and Canada planned for the impossible. (gr 6-8)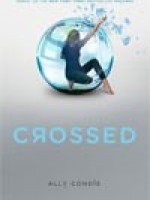 by Ally Condie

A follow-up to Matched finds Cassia journeying to the Outer Provinces, where she learns that Ky has escaped and left a series of clues that create doubts about everything she has ever believed, including her prospects for a new life across the border. (grades 7-12)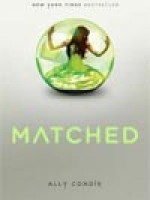 by Ally Condie

Cassia has always trusted the Society to make the right choices for her, so when Xander appears on-screen at her Matching ceremony, Cassia knows he is her ideal mate--until Ky Markham's face appears for an instant before the screen fades to black. (grades 7-12)  www.matched-book.com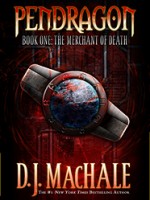 Pendragon: The Merchant of Death (Pendragon #1)
by D.J. MacHale

Bobby Pendragon is a seemingly normal fourteen-year-old boy. However, there is something very special about Bobby. He is going to save the world. (Grades 6 and up)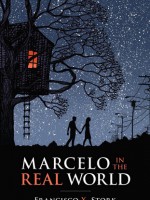 Marcelo in the Real World
by Francisco X. Stork

Marcelo Sandoval, a seventeen-year-old boy on the high-functioning end of the autistic spectrum, faces
new challenges, including romance and injustice, when he goes to work for his father in the mailroom
of a corporate law firm. (gr 8+)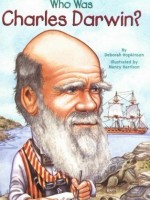 Who Was Charles Darwin
by Deborah Hopkinson

This book is an introduction to the life and accomplishments of the nineteenth-century British naturalist Charles Darwin. (Grades 3—7)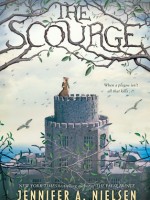 The Scourge
by Jennifer A. Nielsen

When the lethal plague known as the Scourge returns to Keldan, the victims are sent to Attic Island. Ani Mells of the River People is among them, but Ani does not feel sick, and with the help of her friend Weevil, she sets out to uncover the truth. (Grades 5—8)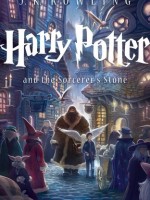 Harry Potter Series Special Edition
illustrated by Kazu Kibuishi

Kazu Kibuishi illustrated this beautiful special edition set of J.K. Rowling's Harry Potter series.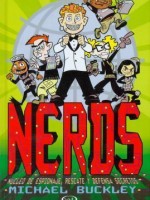 NERDS:National Espionage, Rescue, and Defense Society (NERDS #1)
by Michael Buckley

While running a spy network from their elementary school, five unpopular misfits combine their talents
and use cutting-edge gadgetry to fight evil around the world. (Grades 4-7)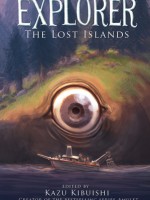 The Lost Islands (Explorer #2)
by Kazu Kibuishi

The highly anticipated second volume to the critically acclaimed Explorer series, The Lost Islands is a collection of seven all-new stories written and illustrated by an award-winning roster of comics artists, with each story centered around the theme of hidden places. (Grades 4-8)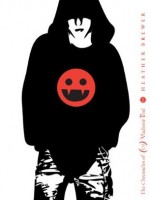 Eighth Grade Bites
by Heather (Zac) Brewer

For thirteen years, Vlad has kept secret that he is half-vampire, but when his missing teacher is replaced
by a sinister substitute, he learns that there is more to being a vampire, and to his parents' deaths, than
he could have guessed. (gr 6-8)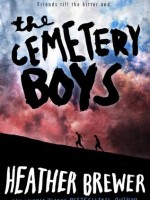 Cemetery Boys
by  Heather (Zac) Brewer

Stephen moves to a new town and quickly falls in with punk girl Cara and her charismatic twin brother,
Devon. But the town has a dark secret, and the twins are caught in the middle of it. (gr 9+)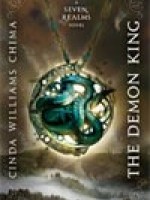 by Cinda Williams Chima

Relate the intertwining fates of former street gang leader Han Alister and headstrong Princess Raisa, as Han takes possession of an amulet that once belonged to an evil wizard and Raisa uncovers a conspiracy in the Grey Wolf Court. (grades 7-10)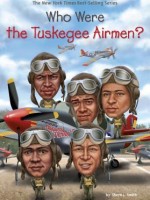 Who Were the Tuskegee Airmen?
by Sherri L. Smith

This book is an introduction to the men and accomplishments of the Tuskegee Airmen. (Grades 3—7)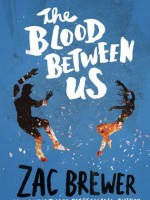 The Blood Between Us
by Zac Brewer

Family secrets turn deadly in this edgy page-turner about the insidious limits of labels and the ties that
bind just a little too tightly, from the New York Times bestselling author of the Chronicles of Vladimir
Tod. (gr 8+)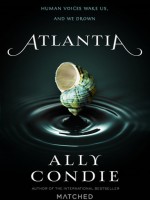 Atlantia
by Allie Condie

Rio has always dreamed of leaving the underwater city of Atlantia for life in the Above. However, when
her twin sister, Bay, makes an unexpected decision, Rio is left stranded below, where she must find a
way to unlock the secrets of her siren voice. (gr 8+)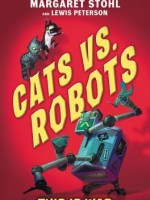 This is War (Cats vs Robots #1)
by Margaret Stohl

The Robot Federation and the Feline Empire have been at war for eons. And now that fight is coming to a
tiny primitive planetoid...Earth. The mission for both cats and robots: retrieve the Singularity Chip. With it, cats can live past their nine lives, and robots are granted eternal battery life. When Max rescues two kittens and is determined to keep them, Min is horrified that these furballs could ruin her chances at the Battle of the Bots competition. But with hidden forces at play in their own house, and the larger war between cats and robots fast approaching, will the twins be able to put aside their differences before they get caught in the crossfire?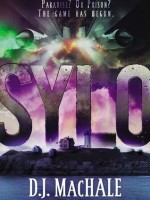 SYLO (The SYLO Chronicles #1)
by D.J. MacHale

When Pemberwick Island, Maine, is occupied by a Navy section called SYLO, claiming that a virus has been unleashed, Tucker Pierce realizes something else is going on. The plot contains mild profanity and graphic violence. (gr 7+)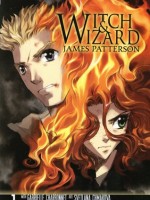 Witch and Wizard (The Manga volumes 1-3)
Illustrated by Svetlana Chmakova

Imagine waking up to find that the world around you - life as you know it - has changed in an instant. That's what happens to Whit Allgood and his sister, Wisty. They thought that they were just a couple of normal teenagers, until their rude awakening at the hands of a dozen armed police! Charged with being a wizard and a witch, accused of having incredible powers they never dreamed possible, the siblings find themselves the targets of an upstart political regime, The New Order, which has swept the country and vowed to wipe "their kind" from existence. Now Whit and Wisty must fight for both their freedom and their lives as they unlock the powers burning inside of them! (Ages 11+)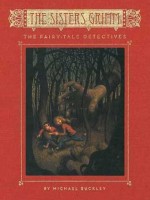 The Fairy-Tale Detectives (The Sisters Grimm #1)
by Michael Buckley

Orphans Sabrina and Daphne Grimm are sent to live with an eccentric grandmother who they have al-ways believed to be dead. (Grades 4-7)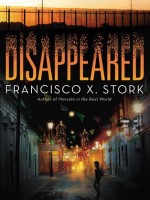 Disappeared
by Francisco X. Stork

Sara is determined to expose the violent cartel involved in the kidnapping of girls, but now her family is
being threatened and her younger brother is involved. Soon their only hope is to risk entering the United
States. (gr 8+)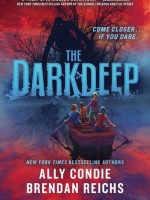 The Darkdeep
by Ally Condie and Brendan Reichs

When a bullying incident sends twelve year-old Nico Holland over the edge of a cliff into the icy waters of Still Cove, where no one ever goes, friends Tyler and Ella—and even "cool kid" Opal—rush to his res-cue . . . only to discover an island hidden in the swirling mists below. Told from Nico's and Opal's alter-nating points of view, this is perfect for fans of Stranger Things. (Grades 6—8)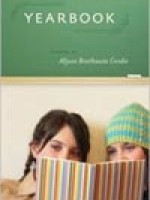 Yearbook (Yearbook Trilogy, book #1)
by Allyson Braithwaite Condie

Yearbook is a captivating story about relationships and heartaches and fears and ideas and doubts and testimonies and everything that a teenage mind and a backpack can contain. But most important, Yearbook is a novel about how everyone has something to offer and something to learn. (grades 7-12)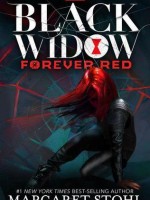 Black Widow: Forever Red (Black Widow #1)
by Margaret Stohl

Natasha Romanov, called the Black Widow, rescues a young Ava from Ivan, the man who once trained Natasha as an assassin. Eight years later, she is called upon to protect Ava from a threat from the past. (gr 8+)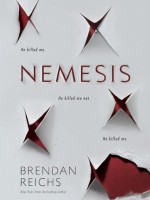 Nemesis (Project Nemesis #1)
by Brendan Reichs

As the Anvil, an enormous asteroid, threatens to end all life on Earth, sixteen-year-old Min begins to
uncover a lifetime of lies, a sinister conspiracy involving all students in her sophomore class in Fire Lake,
Idaho. (gr 7+)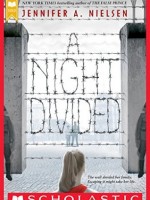 A Night Divided
by Jennifer A. Nielsen

When her family is abruptly divided by the rise of the Berlin Wall, twelve-year-old Gerta harbors forbid-den thoughts about freedom and reuniting with her loved ones before a coded message from her father inspires a daring plan. (Grades 5—8)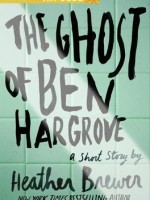 The Ghost of Ben Hargrove
by  Heather (Zac) Brewer

In this standalone short story from New York Times bestselling author Heather Brewer, a boy wakes up
in a cell with no recollection of how he got there—and no idea how he is going to escape. (gr 9+)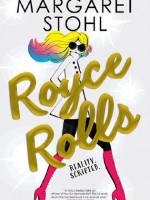 Royce Rolls
by Margaret Stohl

Sixteen-year-old Bentley Royce seems to have it all. But after five seasons on her family's reality
show, Rolling with the Royces, and a lifetime of dealing with her narcissistic sister, Porsche, media-obsessed mother, Mercedes, and somewhat clueless brother, Maybach, Bentley wants out. (gr 9+)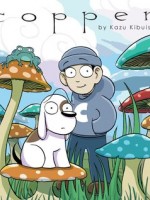 Copper
by Kazu Kibuishi

Copper is curious, Fred is fearful. Together, boy and dog are off on a series of adventures through marvelous
worlds, powered by Copper's limitless enthusiasm and imagination.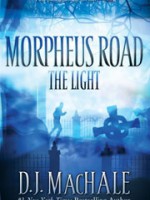 The Light (Morpheus Road Trilogy)
by D.J. MacHale

Marshall Seaver is being haunted. It begins with mysterious sounds, a fleeting face outside a window, a rogue breeze all things that can be explained away. That is, until he comes face-to-face with a character who only exists on the pages of a sketchbook a character Marshall himself created. Marshall has no idea why he is being tormented by this forbidding creature, but he is quickly convinced it has something to do with his best friend, Cooper, who has gone missing. Together with Cooper's beautiful but aloof sister, Sydney, Marshall searches for the truth about his friend while ultimately uncovering a nightmare that is bigger and more frightening than he could ever have       imagined. Number one New York Times bestselling author D. J. MacHale launches his eerie new trilogy with a story so packed with chilling suspense, readers will want to sleep with the light on. * * * The voices grew louder, more urgent, as if they were running out of time. It sounded like gibberish. It was gibberish. I knew that. It was a dream, right? That's what I told myself and it calmed me down. That is, until I heard a single word break through the haze as plain and clear as if someone had leaned over and spoke directly into my ear. –"Morpheus." (Grades 7-12)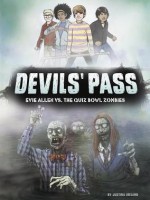 Evie Allen vs the Quiz Bowl Zombies
by Justina Ireland

Evie Allen is smart. That is why trying out for the quiz show was perfect for her. But, the tryouts don't go as planned. Can Evie and her three friends once again save the town of Devils' Pass? (gr 6-8)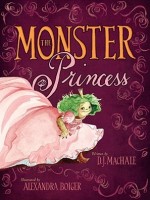 Monster Princess
by D.J. MacHale

Unhappy with her life in a dark cave, Lala longs to live like the princesses far, far above, but after venturing into their world, she finds contentment at home.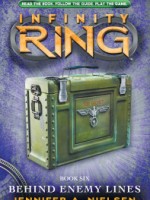 Behind Enemy Lines (Infinity Ring #6)
by Jennifer Nielsen

Dak, Sera, and Riq involve themselves in one of the most bizarre spy missions in history, and the out-come of World War II hangs in the balance. Book #6 of the Infinity Ring Series. (Grades 4 – 7)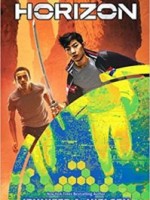 Horizon: Deadzone (Book #2)
by Jennifer A. Nielsen

The plane-crash survivors cross a deadly desert and confront their greatest challenge yet, a threat that comes from within their midst. Book #2 of the Horizon series. (Grades 4—8)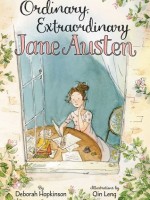 Ordinary, Extraordinary Jane Austen
by Deborah Hopkinson

Jane also loved to read. She devoured everything in her father's massive library and before long, she
began creating her own stories. In her time, the most popular books were grand adventures and romances,
but Jane wanted to go her own way...and went on to invent an entirely new kind of novel.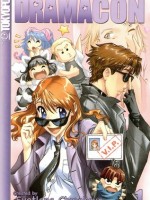 Dramacon (Dramacon Volume 1)
by Svetlana Chmakova

When amateur writer Christie settles in the artist alley of her first ever anime convention, she sees it as
an opportunity to promote the manga she had started with her artist boyfriend. But when she unexpectedly falls for a mysterious cosplayer, things become complicated. (gr 8+)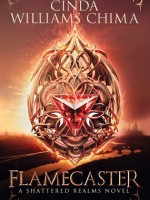 Flamecaster (Shattered Realms #1)
by Cinda Williams Chima

Thrown together by chance and united by their hatred of the king, Ash, a gifted healer, and Jenna, a girl
abandoned at birth, find themselves on the run from the King's Guard. (gr 8+)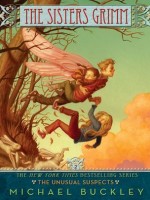 The Unusual Suspects (The Sisters Grimm #2)
by Michael Buckley

The sisters begin school at Ferryport Landing Elementary. Daphne gets Snow White for a teacher, but Sabrina is stuck with nasty Mr. Grumpner and a class of mildly psychotic sixth graders. When Mr. Grumpner is mysteriously murdered, Daphne and Sabrina must discover which Everafter is responsible. But Sabrina's distrust of all Everafters may get in the way of unraveling the case. (Ages 8-12)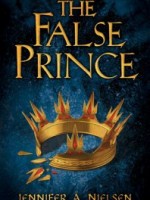 by Jennifer Nielsen

In this first book in a remarkable trilogy, an orphan is forced into a twisted game with deadly stakes. Choose to lie...or choose to die. In a discontent kingdom, civil war is brewing. To unify the divided people, Conner, a nobleman of the court, devises a cunning plan to find an impersonator of the king's long-lost son and install him as a puppet prince. Four orphans are recruited to compete for the role, including a defiant boy named Sage.  (Grades 4 -8)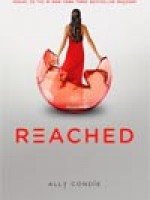 by Ally Condie



In search of a better life, Cassia joins a widespread rebellion against Society, where she is tasked with finding a cure to the threat of survival and must choose between Xander and Ky. Cassia will reconcile the difficulties of challenging a life that is too confining, seeking a freedom that she never dreamed possible and honoring a love she cannot live without. (grades 7-12)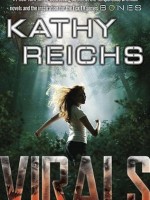 Virals (Virals #1)
by Kathy Reichs, Brendan Reichs

Tory Brennan (niece of Temperance Brennan from BONES TV series) and her friends are exposed to a
canine parvovirus when they rescue a dog from a medical testing facility and soon realize they have
heightened senses, which they use to solve a cold case murder. (gr 7+)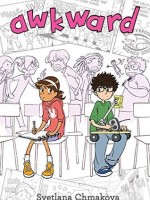 Awkward (Awkward, #1)
by Svetlana Chmakova

After shunning Jaime, the school nerd, on her first day at a new middle school, Penelope Torres tries to blend in with her new friends in the art club, until the art club goes to war with the science club, of which Jaime is a member. (Grades 4 and up)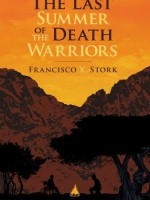 The Last Summer of the Death Warriors
by Francisco X. Stork

Seventeen-year-old Pancho is bent on avenging the senseless death of his sister, but after he meets
D.Q, who is dying of cancer, and Marisol, one of D.Q.'s caregivers, both boys find their lives changed by
their interactions. (gr 8+)
The Great Trouble: A Mystery of London, The Blue Death, and a Boy Called Eel
by Deborah Hopkinson

Eel, an orphan, and his best friend Florrie must help Dr. John Snow prove that cholera is spread through water and not poisonous air when an epidemic sweeps across their London neighborhood in 1854. (Grades 5—8)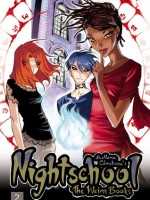 Nightschool (The Weirn Books, #2)
by Svetlana Chmakova

When Alex's sister Sarah vanishes, and all memory and evidence of her existence is erased, Alex is determined to get to the bottom of it. What better place to start her investigations than the Nightschool itself? But when she discovers that sneaking into the Nightschool isn't as simple as it might seem, Alex has to enroll as a student. Is she prepared for what she might find? (Ages 13+)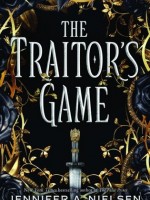 Traitor's Game (The Traitor's Game #1)
by Jennifer A. Nielsen

After three years in exile, Kestra has been summoned back to Antora by Sir Henry, right-hand man of the seemingly immortal king, Lord Endrick. (gr 6+)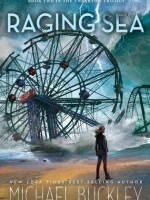 Raging Sea (Undertow #2)
by Michael Buckley

Most of south Brooklyn is in ruins and the nation is terrified. Nearly everyone that Lyric Walker loves is either missing or presumed dead, including the mesmerizing prince Fathom. It's up to Lyric to unite the Alpha before the second wave of a cataclysmic invasion wipes out mankind for good. (Ages 12-18)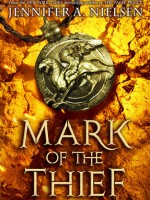 Mark of the Thief (Mark of the Thief #1)
by Jennifer A. Nielsen

Nic, a slave in the mines of Rome, is forced to enter a sealed cave filled with Julius Caesar's treasures. What he finds will change his destiny and the history of the Empire. (gr 6+)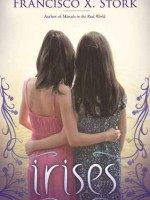 Irises
by Francisco X. Stork

Teenaged sisters Kate and Mary must make some adult decisions about the course their lives should
take when their dad dies suddenly, leaving them with their mom, who has been in a vegetative state
since an accident four years earlier. (gr 9+)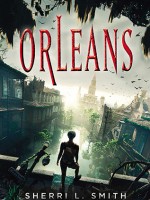 Orleans
by Sherri L. Smith

Set in a futuristic, hostile Orleans landscape, Fen de la Guerre must deliver her tribe leader's baby over
the Wall into the Outer States before her blood becomes tainted with Delta Fever. (gr 8+)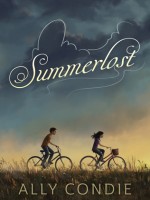 Summerlost
by Ally Condie

Following the sudden deaths of her father and autistic younger brother, Cedar Lee spends the summer working at a Shakespearean theater festival, making a new friend and coming to terms with her grief. (Grades 5—8)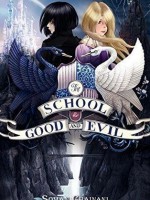 The School for Good and Evil (Series)
by Soman Chainani

Best friends Sophie and Agatha discover their true identities when they enter The School for Good and Evil, a school where ordinary boys and girls are trained to be fairy tale heroes and villains. (Grades 5—8)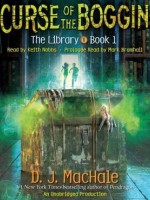 Curse of the Boggin (The Library #1)
by D.J. MacHale

When supernatural phenomenon start following Marcus O'Mara around, he discovers a key that leads to The Library, a place where all the stories of the living and dead are kept that will help him and his friends solve a terrifying mystery. (Grades 4—7)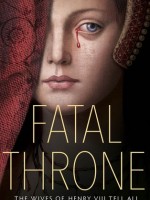 Fatal Throne
by Candace Fleming, MT Anderson, Jennifer Donnelly, Stephanie Hemphill, Deborah Hopkinson, Linda Sue Park, Lisa Ann Sandell

The tragic lives of Henry VIII and his six wives are reimagined by seven acclaimed and bestselling authors in this riveting novel, perfect for fans of Wolf Hall and Netflix's The Crown. (gr 11+)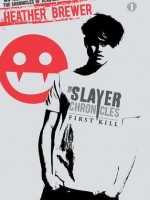 First Kill (The Slayer Chronicles #1)
by  Heather (Zac) Brewer

The summer before ninth grade, when Joss sets off to meet his uncle and hunt down the beast that0
murdered his younger sister three years earlier, he learns he is destined to join the Slayer Society. (gr 6-8)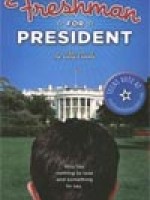 Freshman for President
by Allyson Braithwaite Condie

Tired of not being noticed, fifteen-year-old Milo decides to run for president of the United States, and through the course of the campaign, he discovers that he--and other teenagers--can make a real difference. (grades 7-12)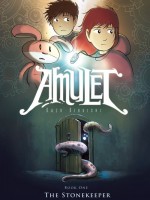 by Kazu Kibuishi

Graphic novel star Kazu Kibuishi creates a world of terrible, man-eating demons, a mechanical rabbit, a talking fox, a giant robot---and two ordinary children on a mission. (grades 4-8)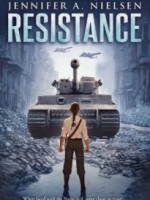 Resistance
by Jennifer A. Nielsen (Released 8/28/18)

Chaya Lindner is a teenager living in Nazi-occupied Poland. Simply being Jewish places her in danger of being killed or sent to the camps. After her little sister is taken away, her younger brother disappears, and her parents all but give up hope, Chaya is determined to make a difference. (Grades 6—8 )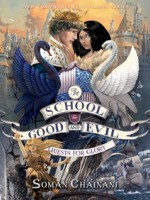 The School for Good and Evil: The Camelot Years (Series)
by Soman Chainani

Join Sophie, Agatha, Tedros, and others as they begin a new era in the Endless Woods, where Evers and Nevers alike must move beyond the bounds of school and into the biggest, boldest adventures of their lives. (Grades 6—8)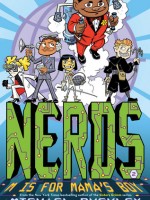 M is for Mama's Boy (NERDS #2)
by Michael Buckley

Jackson Jones, a cool kid at Nathan Hale Elementary School, suddenly finds himself ostracized when he's saddled with 14 pounds of highly magnetic orthodonture ("Friends turned their backs when he walked by. Teachers cowered in the lounge, hoping to avoid eye contact"). With no social activities to occupy his time, he starts snooping around school and uncovers its secret: it's the undercover hideout of NERDS, a secret group of underage spies. Even more shocking, the NERDS are the biggest outcasts in the entire school, their allergies and eccentricities turned into assets. (Ages 8-12)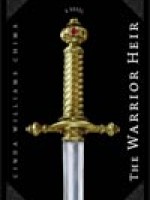 Warrior Heir (The Heir Chronicles, book #1)
by Cinda Williams Chima

Fourteen-year-old Jack finds out that he is not really an ordinary teenager but the last of a line of magical warriors and a member of Weirlind, who must fight to the death to determine if the house of the White Rose or the Red Rose continues to rule the Weir. (grades 7-10)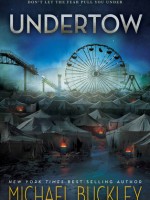 Undertow (Undertow #1)
by Michael Buckley

Sixteen-year-old Lyric Walker's life is forever changed when she witnesses the arrival of 30,000 Alpha, a five-nation race of ocean-dwelling warriors, on her beach in Coney Island. The world's initial wonder and awe over the Alpha quickly turns ugly and paranoid and violent, and Lyric's small town transforms into a military zone with humans on one side and Alpha on the other. When Lyric is recruited to help the crown prince, a boy named Fathom, assimilate, she begins to fall for him. But their love is a dangerous one, and there are forces on both sides working to keep them apart. Only, what if the Alpha are not actually the enemy? What if they are in fact humanity's best chance for survival? Because the real enemy is coming. And it's more terrifying than anything the world has ever seen. (Ages 12-18)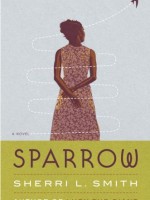 Sparrow
by Sherri L. Smith

After the death of the beloved grandmother who raised her, high-school student Kendall Washington
travels to New Orleans expecting to be taken in by an aunt, her only living relative, but the reunion does
not go as planned. (gr 7+)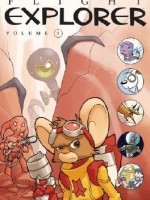 Flight Explorer  (Volume #1)
by Kazu Kibuishi

Ten tales by ten authors in this entertaining piece of graphic fiction for younger children. In one story, a child encounters a purple monster on a snowy day; in another story, wishes come true when least expected. (Grades 4-8)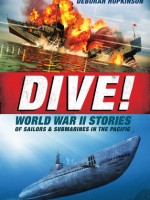 Dive: World War II Stories of Sailors & Submarines in the Pacific
by Deborah Hopkinson

This book shares the story of America's little known war-within-a-war, the "silent service" of America's frontline warriors in U.S. submarine warfare during World War II. (Grades 6—8)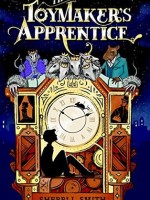 The Toymakers Apprentice
by Sherri L. Smith

Journeyman toymaker Stefan Drosselmeyer is recruited by his mysterious cousin, Christian, to find a mythical nut that will save Boldavia's princess and his own kidnapped father from a fanatical Mouse Queen and her seven-headed Mouse Prince. (Grades 4—6)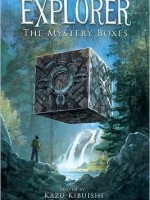 The Mystery Boxes  (Explorer #1)
by Kazu Kibuishi

Funny, fantastic, spooky, and suspenseful, each of these unique and beautifully illustrated short graphic works revolves around a central theme: a mysterious box and the marvels--or mayhem--inside. (Grades 4-8)