Cavalcade 2020 Featured Books
Want to participate in a group read with featured Cavalcade books? Check out our Facebook Events Page for information on times and books!
Get lost in the pages of these books. The 12th Annual Cavalcade of Authors will be held in March 2020 at Enterprise Middle School – Tricities, Richland WA.
Sort Featured Books By
---
Click on a book cover for more information about the book or scroll to the bottom of the page for a more detailed list.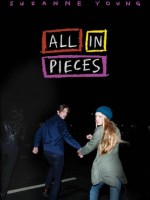 All in Pieces
by
Suzanne Young
"Anger-management issues."
That's how they classified Savannah Sutton after she stuck a pencil in her ex-boyfriend's hand because he mocked her little brother, Evan, for being disabled. That's why they sent her to Brooks Academy—an alternative high school that's used as a temporary detention center.
The days at Brooks are miserable, but at home, life is far more bleak. Savvy's struggling to take care of her brother since her mom left years ago, and her alcoholic dad can't be bothered. Life with Evan is a constant challenge, but he's also the most important person in the world to Savvy.
Then there's Cameron, a new student at Brooks with issues of his own, a guy from a perfect family that Savvy thought only existed on TV. Cameron seems determined to break through every one of the walls Savvy's built around herself—except if she lets herself trust him, it could make everything she's worked so hard for fall apart in an instant.
And with her aunt seeking custody of her brother and her ex-boyfriend seeking revenge, Savvy's fighting to hold all the pieces together. But she's not sure how much tighter she can be pulled before she breaks completely.
---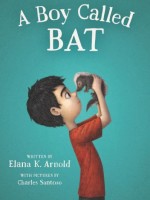 A Boy Called Bat
by Elana K. Arnold

For Bixby Alexander Tam (nicknamed Bat), life tends to be full of surprises—some of
them good, some not so good. Today, though, is a good-surprise day. Bat's mom,
a veterinarian, has brought home a baby skunk, which she needs to take care of until she can hand him over to a wild animal shelter. But the minute Bat meets the kit, he knows they belong together. And he's got one month to show his mom that a baby skunk might just make a pretty terrific pet. (grades 3-6)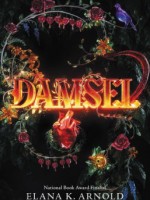 Damsel
by Elana K. Arnold

The rite has existed for as long as anyone can remember: When the king dies, his son the prince must venture out into the gray lands, slay a fierce dragon, and rescue a damsel to be his bride. This is the way things have always been.

When Ama wakes in the arms of Prince Emory, she knows none of this. She has no memory of what came before she was captured by the dragon or what horrors she faced in its lair. She knows only this handsome young man, the story he tells of her rescue, and her destiny of sitting on a throne beside him. It's all like a dream, like something from a fairy tale.

As Ama follows Emory to the kingdom of Harding, however, she discovers that not all is as it seems. There is more to the legends of the dragons and the damsels than anyone knows, and the greatest threats may not be behind her, but around her, now, and closing in. (grades 10+)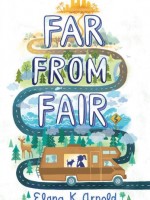 Far From Fair
by Elana K. Arnold

Odette Zyskowski has a list: Things That Aren't Fair. At the top of the list is her
parents' decision to take the family on the road in an ugly RV they've nicknamed the Coach. There's nothing fair about leaving California and living in the cramped Coach with her parents and exasperating younger brother, sharing one stupid cell phone among the four of them. And there's definitely nothing fair about what they find when they reach Grandma Sissy's house, hundreds of miles later. Most days it seems as if everything in Odette's life is far from fair. Is there a way for her to make things right? (grades 5-8)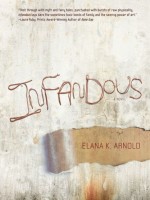 Infandous
by Elana K. Arnold

"Once there was a mermaid who dared to love a wolf. Her love for him was so sudden
and so fierce that it tore her tail into legs." Sephora Golding lives in the shadow of her unbelievably beautiful mother. Even though they scrape by in the seedier part of Venice Beach, she's always felt lucky. As a child, she imagined she was a minor but beloved character in her mother's fairy tale. But now, at sixteen, the fairy tale is less Disney and more Grimm. And she wants the story to be her own. Then she meets Felix, and the fairy tale takes a turn she never imagined. "Things don't really turn out the way they do in fairy tales. I'm telling you that right up front, so you're not disappointed later."

Sometimes, a story is just a way to hide the unspeakable in plain sight. (grades 10+)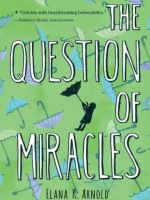 Question of Miracles
by Elana K. Arnold

Sixth-grader Iris Abernathy hates life in Corvallis, Oregon, where her family just
moved. It's always raining, and everything is so wet. Besides, nothing has felt right since Iris's best
friend, Sarah, died.

When Iris meets Boris, an awkward mouth-breather with a know-it-all personality, she's not looking to make a new friend, but it beats eating lunch alone. Then she learns that
Boris's very existence is a medical mystery, maybe even a miracle, and Iris starts to wonder why some people get miracles and others don't. And if one miracle is possible, can another one be too? Can she possibly communicate with Sarah again? (grades 5-8)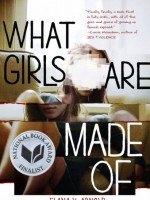 What Girls Are Made Of
by Elana K. Arnold

This is not a story of sugar and spice and everything nice.

When Nina Faye was fourteen, her mother told her there was no such thing as unconditional love. Nina believed her. Now Nina is sixteen. And she'll do anything for the boy she loves, just to prove she's worthy of him. But when he breaks up with her, Nina is lost. What if she is not a girlfriend? What is she made of?

Broken-hearted, Nina tries to figure out what the conditions of love are. She's been volunteering at a high-kill animal shelter where she realizes that for dogs waiting to be adopted, love comes only to those with youth, symmetry, and quietness. She also ruminates on the strange, dark time her mother took her to Italy to see statues of saints who endured unspeakable torture because of their unquestioning devotion to the divine. Is this what love is? (grades 9+)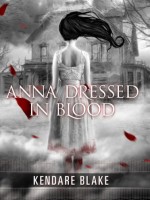 Anna Dressed in Blood (Anna Dressed in Blood #1)
by Kendare Blake

Cas Lowood has inherited an unusual vocation: He kills the dead. So did his father before him, until he was gruesomely murdered by a ghost he sought to kill. Now, armed with his father's mysterious and deadly athame, Cas travels the country with his kitchen-witch mother and their spirit-sniffing cat. They follow legends and local lore, destroy the murderous dead, and keep pesky things like the future and friends at bay. Searching for a ghost the locals call Anna Dressed in Blood, Cas expects the usual: track, hunt, kill. What he finds instead is a girl entangled in curses and rage, a ghost like he's never faced before. She still wears the dress she wore on the day of her brutal murder in 1958: once white, now stained red and dripping with blood. Since her death, Anna has killed any and every person who has dared to step into the deserted Victorian she used to call home. Yet she spares Cas's life. (grades 8+)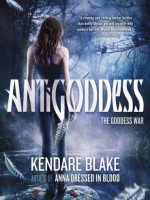 Antigoddess (Goddess War #1)
by Kendare Blake

Old Gods never die…Or so Athena thought. But then the feathers started sprouting beneath her skin, invading her lungs like a strange cancer, and Hermes showed up with a fever eating away his flesh. So much for living a quiet eternity in perpetual health. Desperately seeking the cause of their slow, miserable deaths, Athena and Hermes travel the world, gathering allies and discovering enemies both new and old. Their search leads them to Cassandra—an ordinary girl who was once an extraordinary prophetess, protected and loved by a god. These days, Cassandra doesn't involve herself in the business of gods—in fact, she doesn't even know they exist. But she could be the key in a war that is only just beginning. Because Hera, the queen of the gods, has aligned herself with other of the ancient Olympians, who are killing off rivals in an attempt to prolong their own lives. But these antigods have become corrupted in their desperation to survive, horrific caricatures of their former glory. Athena will need every advantage she can get, because immortals don't just flicker out. Every one of them dies in their own way. Some choke on feathers. Others become monsters. All of them rage against their last breath. The Goddess War is about to begin. (grades 8-10)
Three Dark Crowns (Three Dark Crowns #1)
by Kendare Blake

In every generation on the island of Fennbirn, a set of triplets is born: three queens, all equal heirs to the crown and each possessor of a coveted magic. Mirabella is a fierce elemental, able to spark hungry flames or vicious storms at the snap of her fingers. Katharine is a poisoner, one who can ingest the deadliest poisons without so much as a stomachache. Arsinoe, a naturalist, is said to have the ability to bloom the reddest rose and control the fiercest of lions. But becoming the Queen Crowned isn't solely a matter of royal birth. Each sister has to fight for it. And it's not just a game of win or lose…it's life or death. The night the sisters turn sixteen, the battle begins. The last queen standing gets the crown. (grades 9+)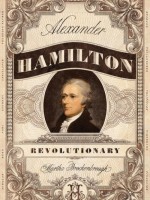 Alexander Hamilton, Revolutionary
by Martha Brockenbrough

He was born out of wedlock on a small island in the West Indies and orphaned as a teenager. From those inauspicious circumstances, he rose to a position of power and influence in colonial America. Discover this founding father's incredible true story: his brilliant scholarship and military career; his groundbreaking and enduring policy, which shapes American government today; his salacious and scandalous personal life; his heartrending end. Richly informed by Hamilton's own writing, with archival artwork and new illustrations, this is an in-depth biography of an extraordinary man. (grades 7-10)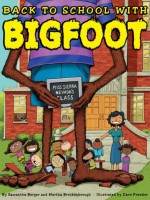 Back to School with Bigfoot
by Martha Brockenbrough

The first day of school is right around the corner! And everything is bigger for Bigfoot -- especially back to school problems like getting a haircut, trying on new clothes, and finding new shoes that fit! Told from a giant (and very hairy) point of view, Back to School with Bigfoot deftly tackles the worries kids face as that first day of school draws closer, and ends on a colossal high note! (gradesK-3)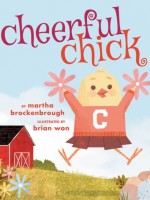 Cheerful Chick
by Martha Brockenbrough

Right from the moment Chick is born, she wants to lead the other animals in cheer! Unfortunately, the rest of the barnyard just isn't quiiiite as enthusiastic. Lucky for little Chick she has a whole squad of siblings who are backing her up (even when she doesn't realize it)! (grades K-3)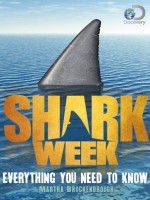 Shark Week: Everything You Need to Know
by Martha Brockenbrough

Gliding through the water at breakneck speeds—a fin, just skimming the surface of the water. The biggest jaws you've ever seen. These are the iconic images that flash through all our minds when we think of sharks, but there's so much more to know about these majestic predators of the sea. If you're already a fan of the Discovery's phenomenon Shark Week, then you will love this book! From the unique look of the prehistoric Whorl shark, to the hunting techniques of the Great White, all the thrills and chills of Shark Week are now here for year-round reading. Filled with photos, first-hand accounts of shark attacks, and unbelievable facts (Did you know that there are sharks that live in volcanoes?), this book is for every shark fanatic who wants to get even more up close and personal. Now you really can live every week like it's shark week. (grade 5-8)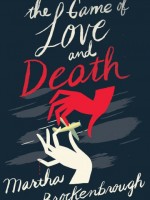 The Game of Love and Death
by Martha Brockenbrough

Flora and Henry were born a few blocks from each other, innocent of the forces that might keep a white boy and an African American girl apart; years later they meet again and their mutual love of music sparks an even more powerful connection. But what Flora and Henry don't know is that they are pawns in a game played by the eternal adversaries Love and Death, here brilliantly reimagined as two extremely sympathetic and fascinating characters. Can their hearts and their wills overcome not only their earthly circumstances, but forces that have battled throughout history? In the rainy Seattle of the 1920's, romance blooms among the jazz clubs, the mansions of the wealthy, and the shanty towns of the poor. But what is more powerful: love? Or death? (grades 9+)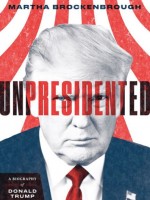 Unpresidented: A Biography of Donald Trump
by Martha Brockenbrough

Born into a family of privilege, he was sent to military school at the age of 13. After an unremarkable academic career, he joined the family business in real estate. His personal brand: sex, money and power. From no-holds-barred reality TV star to unlikely candidate, Donald J. Trump rose to the highest political office: President of the United States of America. Learn fascinating details about his personal history. Discover the incredible true story of America's 45th President: his questionable political and personal conduct, and his unprecedented rise to power. (grades 9+)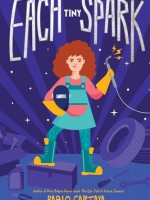 Each Tiny Spark
by Pablo Cartaya

From award-winning author Pablo Cartaya comes a deeply moving middle grade novel about a daughter and father finding their way back to each other in the face of their changing family and community.

Emilia Torres has a wandering mind. It's hard for her to follow along at school, and sometimes she forgets to do what her mom or abuela asks. But she remembers what matters: a time when her family was whole and home made sense. When Dad returns from deployment, Emilia expects that her life will get back to normal. Instead, it unravels.

Dad shuts himself in the back stall of their family's auto shop to work on an old car. Emilia peeks in on him daily, mesmerized by the sparks flying from his welder. One day, Dad calls Emilia over to take a closer look. Then, he teaches her how to weld. And over time, flickers of her old dad reappear.

But as Emilia finds a way to repair the relationship with her father at home, her community ruptures with some of her classmates, like her best friend Gus, at the center of the conflict.

Each Tiny Spark by Pablo Cartaya is a tender story about asking big questions and being brave enough to reckon with the answers.
Epic Fail of Arturo Zamora
by Pablo Cartaya

Save the restaurant. Save the town. Get the girl. Make Abuela proud. Can thirteen-year-old Arturo Zamora do it all or is he in for a BIG, EPIC FAIL?

For Arturo, summertime in Miami means playing basketball until dark, sipping mango smoothies, and keeping cool under banyan trees. And maybe a few shifts as junior lunchtime dishwasher at Abuela's restaurant. Maybe. But this summer also includes Carmen, a cute poetry enthusiast who moves into Arturo's apartment complex and turns his stomach into a deep fryer. He almost doesn't notice the smarmy land developer who rolls into town and threatens to change it. Arturo refuses to let his family and community go down without a fight, and as he schemes with Carmen, Arturo discovers the power of poetry and protest through untold family stories and the work of Jose Marti.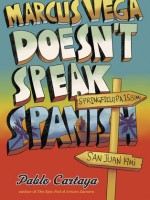 Marcus Vega Doesn't Speak Spanish
by Pablo Cartaya

Marcus Vega is six feet tall, 180 pounds, and the owner of a premature mustache. When you look like this and you're only in the eighth grade, you're both a threat and a target. Marcus knows what classmates and teachers see when they look at him: a monster.

But appearances are deceiving. At home, Marcus is a devoted brother. And he finds ways to earn cash to contribute to his family's rainy day fund. His mom works long hours and his dad walked out ten years ago—someone has to pick up the slack.

After a fight at school leaves him facing suspension, Marcus and his family decide to hit the reset button and regroup for a week in Puerto Rico. Marcus is more interested in finding his father, though, who is somewhere on the island. Through a series of misadventures that take Marcus all over Puerto Rico in search of the elusive Mr. Vega, Marcus meets a colorful cast of characters who show him the many faces of fatherhood. And he even learns a bit of Spanish along the way.

Marcus Vega Doesn't Speak Spanish is a novel about discovering home and identity in uncharted landscapes.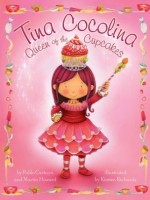 Tina Cocolina: Queen of the Cupcakes
by Pablo Cartaya

Fans of Fancy Nancy and Pinkalicious will adore Tina Cocolina, a sweet little cupcake of a girl with a sense of adventure and a flair for fashion who's on the hunt for her perfect topping. This mouthwatering picture book includes cupcake and frosting recipes from an award-winning pastry chef, maestro Martin Howard.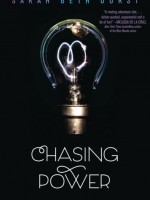 Chasing Power
by Sarah Beth Durst

Sixteen-year-old Kayla was born with the ability to move things with her mind-things like credit cards and buttons on cash registers-and she has become a master shoplifter. She steals to build up enough money for her and her mom to be able to flee if her dad finds them again . . . which would mean grave danger for them both. When she's caught stealing by a boy named Daniel-a boy with the ability to teleport-he needs her help and is willing to blackmail her to get it. Together, they embark on a quest to find and steal an ancient incantation, written on three indestructible stones and hidden millennia ago, all to rescue Daniel's kidnapped mother. But Kayla has no idea that this rescue mission will lead back to her own family-and to betrayals that she may not be able to forgive . . . or survive. (grades 9+)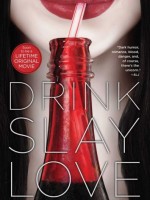 Drink, Slay, Love
by Sarah Beth Durst

Pearl is a sixteen-year-old vampire…fond of blood, allergic to sunlight, and mostly evil… until the night a sparkly unicorn stabs her through the heart with his horn. Oops. Her family thinks she was attacked by a vampire hunter (because, obviously, unicorns don't exist), and they're shocked she survived. They're even more shocked when Pearl discovers she can now withstand the sun. But they quickly find a way to make use of her new talent. The Vampire King of New England has chosen Pearl's family to host his feast. If Pearl enrolls in high school, she can make lots of human friends and lure them to the King's feast—as the entrées. The only problem? Pearl's starting to feel the twinges of a conscience. How can she serve up her new friends— especially the cute guy who makes her fangs ache—to be slaughtered? Then again, she's definitely dead if she lets down her family. What's a sunlight-loving vamp to do? (grades 9+)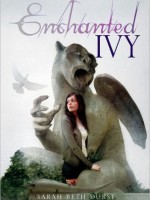 Enchanted Ivy
by Sarah Beth Durst

What Lily Carter wants most in the world is to attend Princeton University just like her grandfather. When she finally visits the campus, Grandpa surprises her: She has been selected to take the top-secret Legacy Test. Passing means automatic acceptance to Princeton. Sweet! Lily's test is to find the Ivy Key. But what is she looking for? Where does she start? As she searches, Lily is joined by Tye, a cute college boy with orange and black hair who says he's her guard. That's weird. But things get seriously strange when a gargoyle talks to her. He tells her that there are two Princetons—the ordinary one and a magical one—and the Key opens the gate between them. But there are more secrets that surround Lily. Worse secrets. When Lily enters the magical Princeton, she uncovers old betrayals and new dangers, and a chance at her dream becomes a fight for her life. Soon Lily is caught in a power struggle between two worlds, with her family at its center. In a place where Knights slay monsters, boys are were-tigers, and dragons might be out for blood, Lily will need all of her ingenuity and courage—and a little magic—to unite the worlds and unlock the secrets of her past and her future. (grades 9+)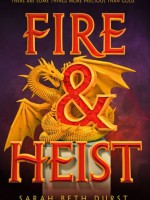 Fire & Heist
by Sarah Beth Durst

In Sky Hawkins's family, leading your first heist is a major milestone--even more so than learning to talk, walk, or do long division. It's a chance to gain power and acceptance within your family, and within society. But stealing your first treasure can be complicated, especially when you're a wyvern--a human capable of turning into a dragon. Embarking on a life of crime is never easy, and Sky discovers secrets about her mother, who recently went missing, the real reason her boyfriend broke up with her, and a valuable jewel that could restore her family's wealth and rank in their community. With a handpicked crew by her side, Sky knows she has everything she needs to complete her first heist, and get her boyfriend and mother back in the process. But then she uncovers a dark truth about were-dragon society--a truth more valuable and dangerous than gold or jewels could ever be. (grades 9+)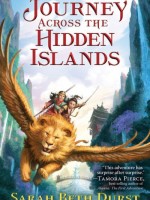 Journey Across the Hidden Islands
by Sarah Beth Durst

The traditional Emperor's Journey should be uneventful. But as the princesses Seika and Ji Lin—twin sisters—travel to pay respects to their kingdom's dragon guardian, unexpected monsters appear and tremors shake the earth. The Hidden Islands are threatened as old rituals fail. With only their strength, ingenuity, and flying lion to rely on, can the sisters find a new way to keep their people safe? (grades 5-8)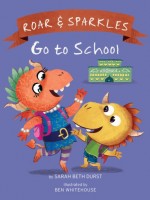 Roar and Sparkles Go to School
by Sarah Beth Durst

Roar is worried about his first day at school. He's worried that he'll have to do really hard things, like molt his scales and fly over a volcano. And what if his teacher doesn't like dragons? Big sister Sparkles reassures Roar That school is fun. And when the first day of school arrives, Roar finds his worries melt away. He meets new friends, plays dragon games, listens to fun stories, and finds a way to thank his sister for support. (grades K-3)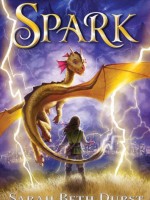 Spark
by Sarah Beth Durst

Storm beasts and their guardians create perfect weather every day, and Mina longs for a storm beast of her own. But when the gentle girl bonds with a lightning beast—a creature of fire and chaos—everyone's certain it's a mistake. Everyone but Mina and the beast himself, Pixit. Quickly enrolled in lightning school, Mina struggles to master a guardian's skills, and she discovers that her country's weather comes at a devastating cost—a cost powerful people wish to hide. Mina's never been the type to speak out, but someone has to tell the truth, and, with Pixit's help, she resolves to find a way to be heard. (grades 5-8)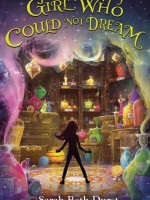 The Girl Who Could Not Dream
by Sarah Beth Durst

Sophie loves the hidden shop below her parents' bookstore, where dreams are secretly bought and sold. When the dream shop is robbed and her parents go missing, Sophie must unravel the truth to save them. Together with her best friend—a wisecracking and fanatically loyal monster named Monster—she must decide whom to trust with her family's carefully guarded secrets. Who will help them, and who will betray them? (grades 3-6)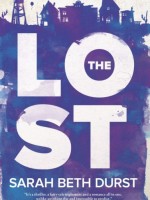 The Lost
by Sarah Beth Durst

It was only meant to be a brief detour. But then Lauren finds herself trapped in a town called Lost on the edge of a desert, filled with things abandoned, broken and thrown away. And when she tries to escape, impassible dust storms and something unexplainable lead her back to Lost again and again. The residents she meets there tell her she's going to have to figure out just what she's missing—and what she's running from—before she can leave. So now Lauren's on a new search for a purpose and a destiny. And maybe, just maybe, she'll be found…. (grades 10+)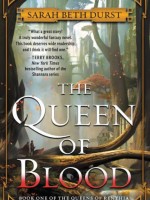 The Queen of Blood (Queens of Renthia #1)
by Sarah Beth Durst

Everything has a spirit: the willow tree with leaves that kiss the pond, the stream that feeds the river, the wind that exhales fresh snow…

But the spirits that reside within this land want to rid it of all humans. One woman stands between these malevolent spirits and the end of humankind: the queen. She alone has the magical power to prevent the spirits from destroying every man, woman, and child. But queens are still only human, and no matter how strong or good they are, the threat of danger always looms. Because the queen's position is so precarious, young women are specially chosen to train as her heirs. Daleina, a seemingly quiet academy student, simply wants to right the wrongs that have befallen the land. Meanwhile, the disgraced champion Ven has spent his exile secretly fighting against the growing number of spirit attacks. When Daleina and Ven join forces, they embark on a treacherous quest to find the source of the spirits' restlessness—a journey that will force them to stand against both enemies and friends to save their land…before it's bathed in blood. (grades 9+)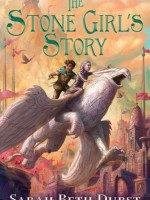 The Stone Girl's Story
by Sarah Beth Durst

Mayka and her stone family were brought to life by the stories etched into their bodies. Now time is eroding these vital marks, and Mayka must find a stonemason to recarve them. But the search is more complex than she had imagined, and Mayka uncovers a scheme endangering all stone creatures. Only someone who casts stories into stone can help—but whom can Mayka trust? Where is the stonemason who will save them? (grades 5-8)
Let Me Hear a Rhyme
by Tiffany Jackson

Brooklyn, 1998. Biggie Smalls was right: Things done changed. But that doesn't mean that Quadir and Jarrell are cool letting their best friend Steph's music lie forgotten under his bed after he's murdered—not when his rhymes could turn any Bed Stuy corner into a party. With the help of Steph's younger sister Jasmine, they come up with a plan to promote Steph's music under a new rap name: the Architect. Soon, everyone wants a piece of him. When his demo catches the attention of a hotheaded music label rep, the trio must prove Steph's talent from beyond the grave. As the pressure of keeping their secret grows, Quadir, Jarrell, and Jasmine are forced to confront the truth about what happened to Steph. Only, each has something to hide. And with everything riding on Steph's fame, they need to decide what they stand for or lose all that they've worked so hard to hold on to—including each other. (grades 9+)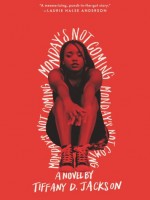 Mondays Not Coming
by Tiffany Jackson

Monday Charles is missing, and only Claudia seems to notice. Claudia and Monday have always been inseparable—more sisters than friends. So when Monday doesn't turn up for the first day of school, Claudia's worried. When she doesn't show for the second day, or second week, Claudia knows that something is wrong. Monday wouldn't just leave her to endure tests and bullies alone. Not after last year's rumors and not with her grades on the line. Now Claudia needs her best—and only—friend more than ever. But Monday's mother refuses to give Claudia a straight answer, and Monday's sister April is even less help. As Claudia digs deeper into her friend's disappearance, she discovers that no one seems to remember the last time they saw Monday. How can a teenage girl just vanish without anyone noticing that she's gone? (grades 9+)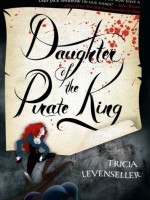 Daughter of the Pirate King (Daughter of the Pirate King #1)
by Tricia Levenseller

Sent on a mission to retrieve an ancient hidden map—the key to a legendary treasure trove—seventeen-year-old pirate captain Alosa deliberately allows herself to be captured by her enemies, giving her the perfect opportunity to search their ship. More than a match for their pirate crew, Alosa has only one thing standing between her and the map: her captor, the unexpectedly clever and unfairly attractive first mate Riden. But not to worry, for Alosa has a few tricks up her sleeve, and no lone pirate can stop the Daughter of the Pirate King. (grades 8+)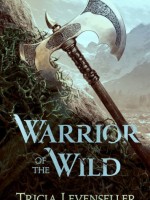 Warrior of the Wild
by Tricia Levenseller

As her father's chosen heir, eighteen-yearold Rasmira has trained her whole life to become a warrior and lead her village. But when her coming-of-age trial is sabotaged and she fails the test, her father banishes her to the monster-filled wilderness with an impossible quest: To win back her honor, she must kill the oppressive god who claims tribute from the villages each year or die trying. (grades 8+)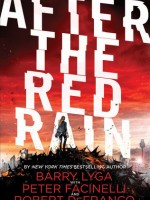 After the Red Rain
by Barry Lyga, Peter Facinelli, Robert DeFranco

On the ruined planet Earth, 50 billion people are confined to megacities and resources are scarce, Deedra has been handed a bleak and mundane existence by the Magistrate she works so hard for. But one day she comes across a beautiful boy named Rose struggling to cross the river—a boy with a secretive past and special abilities, who is somehow able to find comfort and life from their dying planet. But just as the two form a bond, it is quickly torn apart after the Magistrate's son is murdered and Rose becomes the prime suspect. Little do Deedra and Rose know how much their relationship will affect the fate of everyone who lives on the planet.  (grades 9+)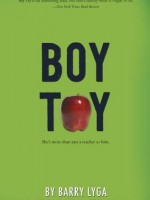 Boy Toy
by Barry Lyga

Josh Mendel has a secret. Unfortunately, everyone knows what it is. Five years ago, Josh's life changed. Drastically. And everyone in his school, his town—seems like the world—thinks they understand. But they don't—they can't. And now, about to graduate from high school, Josh is still trying to sort through the pieces. First there's Rachel, the girl he thought he'd lost years ago. She's back, and she's determined to be part of his life, whether he wants her there or not. Then there are college decisions to make, and the toughest baseball game of his life coming up, and a coach who won't stop pushing Josh all the way to the brink. And then there's Eve. Her return brings with it all the memories of Josh's past. It's time for Josh to face the truth about what happened. If only he knew what the truth was . . . (grades 10+)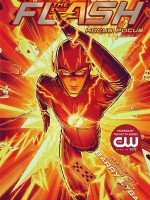 The Flash: Hocus Pocus (The Flash #1)
by Barry Lyga

In a timeline where Flashpoint never happened, The Flash (aka Barry Allen) must face a mysterious villain who can control the minds and actions of citizens. But when Hocus Pocus, as he calls himself, takes control of Barry, it's up to Team Flash to help the Scarlet Speedster before he's forced to do the unthinkable. Written by New York Times bestselling author Barry Lyga, this is one adventure fans of the TV series won't want to miss! (grades 5-8)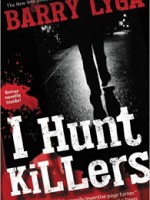 I Hunt Killers (I Hunt Killers #1)
by Barry Lyga

It was a beautiful day. It was a beautiful field. Except for the body. Jazz is a likable teenager. A charmer, some might say. But he's also the son of the world's most infamous serial killer, and for Dear Old Dad, "Take Your Son to Work Day" was year-round. Jazz has witnessed crime scenes the way cops wish they could--from the criminals' point of view. And now, even though Dad has been in jail for years, bodies are piling up in the sleepy town of Lobo's Nod. Again. In an effort to prove murder doesn't run in the family, Jazz joins the police in the hunt for this new serial killer. But Jazz has a secret--could he be more like his father than anyone knows? (grades 9+)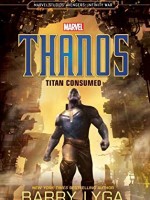 MARVEL's Avengers: Infinity War: Thanos: Titan Consumed
by Barry Lyga

Time Reality. Space. Mind. Soul. Power. Born on a doomed world and made an outcast for his physical deviancy and intimidating intellect, Thanos believes he sees something everyone else chooses to ignore: a way to save his home and the people of Titan for generations to come. But what he perceives as genius, they see as madness. Now exiled from his homeworld, Thanos is determined to find the means to return to Titan and implement his plan. His journey through the galaxy is a desperate race to save everything. Thanos will be successful -no matter how many billions have to die to bring balance to the universe… (grades 8+)
The Secret Sea
by Barry Lyga

One day Zak is standing on the subway platform when the tunnel starts to fill with water. He sees it before anyone else. The voice warns him to run. His friends Moira and Khalid believe this is more than a premonition, and soon all three find themselves in an alternate universe that is both familiar and seriously strange. As Zak unravels the mystery behind the voice, he faces decisions that may mean the end of their world at home—if they can even get home! (grades 5-8)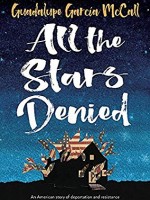 All the Stars Denied (Shame the Star Series)
by Guadalupe Garcia McCall

In the heart of the Great Depression, Rancho Las Moras, like everywhere else in Texas, is gripped by the drought of the Dust Bowl, and resentment is building among white farmers against Mexican Americans. All around town, signs go up proclaiming "No Dogs or Mexicans" and "No Mexicans Allowed." When Estrella organizes a protest against the treatment of tejanos in their town of Monteseco, Texas, her whole family becomes a target of "repatriation" efforts to send Mexicans "back to Mexico" -- whether they were ever Mexican citizens or not. Dumped across the border and separated from half her family, Estrella must figure out a way to survive and care for her mother and baby brother. How can she reunite with her father and grandparents and convince her country of birth that she deserves to return home? (grades 7-10)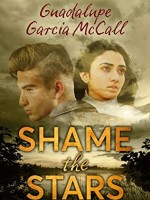 Shame the Stars (Shame the Stars Series)
by Guadalupe Garcia McCall

Joaquín del Toro's future looks bright. With his older brother in the priesthood, he's set to inherit his family's Texas ranch. He's in love with Dulceña—and she's in love with him. But it's 1915, and trouble has been brewing along the US-Mexico border. On one side, the Mexican Revolution is taking hold; on the other, Texas Rangers fight Tejano insurgents, and ordinary citizens are caught in the middle. As tensions grow, Joaquín is torn away from Dulceña, whose father's critical reporting on the Rangers in the local newspaper has driven a wedge between their families. Joaquín's own father insists that the Rangers are their friends, and refuses to take sides in the conflict. But when their family ranch becomes a target, Joaquín must decide how he will stand up for what's right. (grades 9+)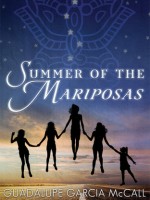 Summer of the Mariposas
by Guadalupe Garcia McCall

When Odilia and her four sisters find a dead body in the swimming hole, they embark on a journey to return the dead man to his family in Mexico. But returning home to Texas turns into an odyssey that would rival Homer's original tale. With the supernatural aid of ghostly La Llorona via a magical earring, Odilia and her little sisters travel a road of tribulation to their long-lost grandmother's house. Along the way, they must outsmart a witch and her Evil Trinity. Can these fantastic trials prepare Odilia and her sisters for what happens when they face their final test, returning home to the real world, where goddesses and ghosts can no longer help them? (grades 7+)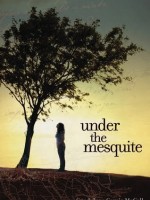 Under the Mesquite
by Guadalupe Garcia McCall

As the oldest of eight siblings, Lupita is used to taking the lead—and staying busy behind the scenes to help keep everyone together. But when she discovers Mami has been diagnosed with cancer, Lupita is terrified by the possibility of losing her mother, the anchor of her close-knit Mexican American family. Suddenly Lupita must face a whole new set of challenges, with new roles to play, and no one is handing her the script. (grades 7-10)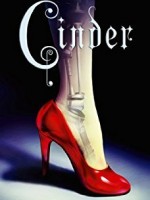 Cinder (Lunar Chronicles #1)
by Marissa Meyer

Humans and androids crowd the raucous streets of New Beijing. A deadly plague ravages the population. From space, a ruthless lunar people watch, waiting to make their move. No one knows that Earth's fate hinges on one girl. . . Cinder, a gifted mechanic, is a cyborg. She's a second-class citizen with a mysterious past, reviled by her stepmother and blamed for her stepsister's illness. But when her life becomes intertwined with the handsome Prince Kai's, she suddenly finds herself at the center of an intergalactic struggle, and a forbidden attraction. Caught between duty and freedom, loyalty and betrayal, she must uncover secrets about her past in order to protect her world's future. (grades 7-10)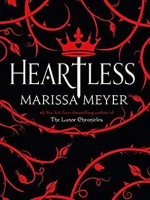 Heartless
by Marissa Meyer

Long before she was the terror of Wonderland—the infamous Queen of Hearts—she was just a girl who wanted to fall in love. Catherine may be one of the most desired girls in Wonderland, and a favorite of the unmarried King of Hearts, but her interests lie elsewhere. A talented baker, all she wants is to open a shop with her best friend. But according to her mother, such a goal is unthinkable for the young woman who could be the next queen. Then Cath meets Jest, the handsome and mysterious court joker. For the first time, she feels the pull of true attraction. At the risk of offending the king and infuriating her parents, she and Jest enter into an intense, secret courtship. Cath is determined to define her own destiny and fall in love on her terms. But in a land thriving with magic, madness, and monsters, fate has other plans. (grades 9+)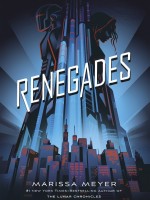 Renegades (Renegades #1)
by Marissa Meyer

Secret Identities. Extraordinary Powers. She wants vengeance. He wants justice. The Renegades are a syndicate of prodigies—humans with extraordinary abilities—who emerged from the ruins of a crumbled society and established peace and order where chaos reigned. As champions of justice, they remain a symbol of hope and courage to everyone...except the villains they once overthrew. Nova has a reason to hate the Renegades, and she is on a mission for vengeance. As she gets closer to her target, she meets Adrian, a Renegade boy who believes in justice—and in Nova. But Nova's allegiance is to a villain who has the power to end them both. (grades 8+)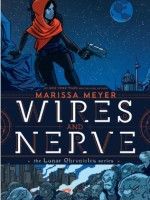 Wires and Nerve (Wires and Nerve #1)
by Marissa Meyer

In her first graphic novel, bestselling author Marissa Meyer extends the world of the Lunar Chronicles with a brand-new, action-packed story about Iko, the android with a heart of (mechanized) gold.When rogue packs of wolf-hybrid soldiers threaten the tenuous peace alliance between Earth and Luna, Iko takes it upon herself to hunt down the soldiers' leader. She is soon working with a handsome royal guard who forces her to question everything she knows about love, loyalty, and her own humanity. With appearances by Cinder, Cress, Scarlet, Winter, and the rest of the Rampion crew, this is a must-have for fans of the bestselling series. (grades 7-10)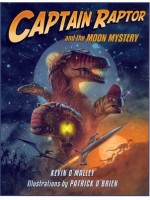 Captain Raptor and the Moon Mystery Captain Raptor
by Kevin O'Malley

When a mysterious object lands on one of Jurassica's moons, Captain Raptor and his crew set out in their spaceship to investigate. Will the dinosaurs be able to survive their alien encounter? (grades K-3)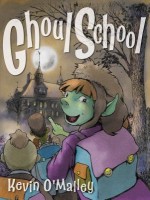 Ghoul School
by Kevin O'Malley

Bea A. Fraid goes to an all-ghoul school where students learn how to make haunted houses, paint terrifying pictures, and eat lady fingers and spare ribs for lunch. But Bea doesn't want to be scary; she wants to dance and sing and tell jokes, which frequently lands her in the principal's office. Find out how Bea becomes the scariest ghoul of all in this delightful Halloween caper. (grades K-3)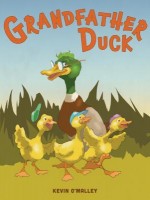 Grandfather Duck
by Kevin O'Malley

When Mother Duck calls on Grandfather Duck to entertain her three ducklings, Grandfather Duck obliges with a riotous visit to a nearby pond, where the ducklings tempt fate by taunting a cat, trying to eat a poisonous plant, and attempting to fly off of a very large rock. In each case Grandfather Duck comes to the rescue and teaches the ducklings a valuable life lesson. (grades K-3)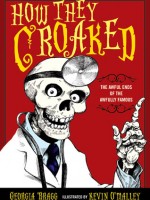 How They Croaked
by Kevin O'Malley

Over the course of history, men and women have lived and died. In fact, getting sick and dying can be a big, ugly mess—especially before the modern medical care that we all enjoy today. From King Tut's ancient autopsy to Albert Einstein's great brain escape, How They Croaked contains all the gory details of the awful ends of nineteen awfully famous people. (grades 5-8)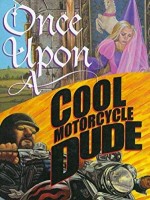 Once Upon a Cool Motorcycle Dude
by Kevin O'Malley

When their teacher gives a joint storytelling assignment, a boy and a girl have different ideas of how their fairy tale should evolve. Can they agree on who will live happily ever after? With a cool motorcycle dude and a beautiful princess the possibilities are endless! (grades K-3)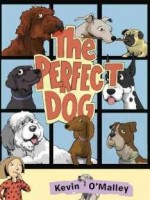 The Perfect Dog
by Kevin O'Malley

When your parents say you can get a dog, you feel so LUCKY. And after you finally figure out what kind of dog you want, that feels even LUCKIER. But when the perfect dog chooses you—it feels like you're the LUCKIEST kid in the world! Dogs come in all shapes, sizes, and personalities. But which one is perfect for you? (grades K-3)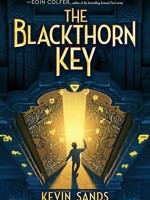 The Blackthorn Key (Blackthorn Key #1)
by Kevin Sands

"Tell no one what I've given you." Until he got that cryptic warning, Christopher Rowe was happy, learning how to solve complex codes and puzzles and creating powerful medicines, potions, and weapons as an apprentice to Master Benedict Blackthorn—with maybe an explosion or two along the way. But when a mysterious cult begins to prey on London's apothecaries, the trail of murders grows closer and closer to Blackthorn's shop. With time running out, Christopher must use every skill he's learned to discover the key to a terrible secret with the power to tear the world apart. (grades 5-8)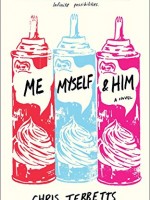 Me, Myself, & Him
by Chris Tebbetts

When Chris Schweitzer takes a hit of whippets and passes out face first on the cement, his nose isn't the only thing that changes forever. Instead of staying home with his friends for the last summer after high school, he's shipped off to live with his famous physicist but royal jerk of a father to prove he can "play by the rules" before Dad will pay for college. Or . . . not. In an alternate time line, Chris's parents remain blissfully ignorant about the accident, and life at home goes back to normal—until it doesn't. A new spark between his two best (straight) friends quickly turns Chris into a (gay) third wheel, and even worse, the truth about the whippets incident starts to unravel. As his summer explodes into a million messy pieces, Chris wonders how else things might have gone. Is it possible to be jealous of another version of yourself in an alternate reality that doesn't even exist? (grades 9+)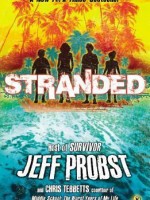 Stranded (Stranded #1)
by Chris Tebbetts & Jeff Probst

A family vacation becomes a game of survival! It was supposed to be a vacation--and a chance to get to know each other better. But when a massive storm sets in without warning, four kids are shipwrecked alone on a rocky jungle island in the middle of the South Pacific. No adults. No instructions. Nobody to rely on but themselves. Can they make it home alive? A week ago, the biggest challenge Vanessa, Buzz, Carter, and Jane had was learning to live as a new blended family. Now the four siblings must find a way to work as a team if they're going to make it off the island. They're all in this adventure together--but first they've got to learn to survive one another. (grades 3-6)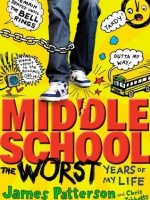 The Worst Years of My Life (Middle School #1)
by Chris Tebbetts  & James Patterson

Rafe has enough problems at home without throwing his first year of middle school into the mix. Luckily, he's got an ace plan for the best year ever, if only he can pull it off: With his best friend Leonardo awarding him points, he tries to break every rule in the oppressive Code of Conduct. Chewing gum in class--5,000 points! Running in the hallway-- 10,000 points! Pulling the fire alarm--50,000 points! But when Rafe's game starts to catch up with him, he'll have to decide if winning is all that matters, or if he's finally ready to face the rules, bullies, and truths he's been avoiding. (grades 3-6)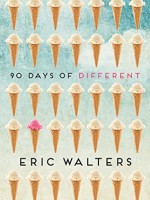 90 Days of Different
by Eric Walters

On the last day of high school, Sophie's boyfriend breaks up with her. It turns out he thinks she is too predictable, too responsible, too mature...too boring. When Sophie turns to her best friend, Ella, for comfort and reassurance, Ella just confirms what her boyfriend has said. And that hurts even more. Then Ella comes up with a plan to help Sophie find her wilder side. In the ninety days between the end of high school and the start of university, she is going to arrange for Sophie to do amazing, new, different and sometimes scary things. The deal is Sophie has to agree to everything, no matter what. And she has to share her adventures through social media. Can ninety days of different create a different life? (grades 10+)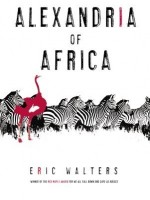 Alexandria of Africa (Alexandria of Africa #1)
by Eric Walters

For Alexandria Hyatt having a fabulous life is easy: she knows what she wants and she knows how to get it. Being glamorous and rich is simply what she was born to be. When Alexandria is arrested for shoplifting, having to drag herself into court to face a judge just seems like a major inconvenience. But Alexandria has been in trouble before–and this time she can't find a way to scheme out of the consequences. Before she knows it, she's on a plane headed to Kenya where she has been ordered to work for an international charity.

Over 7,000 miles away from home with no hot water, no cell phone reception, no friends or family, Alexandria is confronted with a land as unfamiliar as it is unsettling. Over the course of her month in Africa, Alexandria will face a reality she could never have imagined, and will have to look inside herself to see if she has what it takes to confront it. (grades 9+)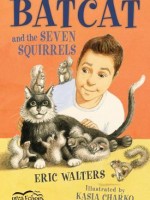 Batcat and the Seven Squirrels (Orca Echoes Series)
by Eric Walters

Nathan has always loved animals and longs for a pet. When a baby squirrel shows up at Nathan's door, he wonders what could have happened to its mother. It isn't long before his family discovers six more orphaned baby squirrels in need of food and shelter. With help from Batcat, a neighborhood cat who is fed by many but owned by no one, Nathan learns to care for the squirrels. But all babies must leave the nest eventually. Will Nathan finally find a pet to call his own? (grades 5-8)
Elephant Secret
by Eric Walters

Sam was born and raised in an elephant sanctuary. When a beloved elephant dies giving birth, Sam develops a connection with baby Woolly—who isn't actually an elephant but was cloned from woolly mammoth DNA. And the billionaire genius behind the cloning experiment will stop at nothing to protect his investment. Smart, determined, and loving, Sam stands up to this powerful adversary to protect the sanctuary and her herd. In the best tradition of child-animal friendship stories, Elephant Secret explores the strong and complex bond between Sam and her elephants while offering a fascinating, authentic glimpse into elephant—and human—behavior. (grades 5-8)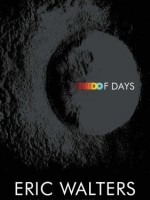 End of Days (End of Days #1)
by Eric Walters

It's 2012 and the world's most renowned astrophysicists, astronomers, and theoretical mathematicians have all died within the same 12-month period. But as these scientists discover, none of them are really dead after all. They have been taken hostage by alien forces. And while their family and friends are mourning their passing, and with the help of a 16-year-old with rare gifts, they face the ultimate struggle of prevailing over evil and returning themselves--and the earth--to safety. (grades 9+)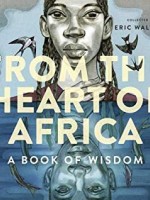 From the Heart of Africa: A Book of Wisdom
by Eric Walters

A collection of African wisdom illustrated by artists from Ghana, South Africa, Zimbabwe, Canada, the United States and more. Aphorisms are universal. They give guidance, context and instruction for life's issues, and they help us understand each other and the world around us. We use them every day, yet never think about where they came from or why they exist. This collection, brings us classic sayings from the places where this shared wisdom began. (grades K-3)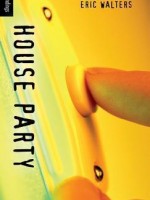 House Party
by Eric Walters

As the new girl in a strange town, Casey is trying to fit in and make friends. When her parents leave town for the weekend, her friend suggests she have a house party. Casey is reluctant to go along, until she realizes maybe this is the answer to fitting in and making friends—and getting back at her parents. They invite a few people and then a few more. Hundreds of people show up and things get out of hand. Casey is in more trouble than she thought possible. (grades 9+)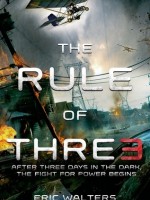 The Rule of Three (The Rule of Three #1)
by Eric Walters

One shocking afternoon, computers around the globe shut down in a viral catastrophe. At sixteen-year-old Adam Daley's high school, the problem first seems to be a typical electrical outage, until students discover that cell phones are down, municipal utilities are failing, and a few computer-free cars like Adam's are the only vehicles that function. Driving home, Adam encounters a storm tide of anger and fear as the region becomes paralyzed. Soon—as resources dwindle, crises mount, and chaos descends—he will see his suburban neighborhood band together for protection. And Adam will understand that having a police captain for a mother and a retired government spy living next door are not just the facts of his life but the keys to his survival. (grades 8-11)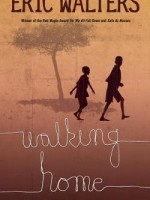 Walking Home
by Eric Walters

13-year-old Muchoki and his younger sister, Jata, can barely recognize what's become of their lives. Only weeks ago they lived in a bustling Kenyan village, going to school, playing soccer with friends, and helping at their parents' store. But sudden political violence has killed their father and destroyed their home. Now, they live in a tent in an overcrowded refugee camp. Driven by both hope and desperation, they set off on what seems like an impossible journey: to walk hundreds of kilometers to find their last remaining family (grades 5-8)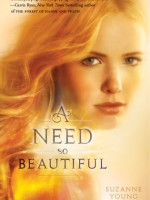 A Need So Beautiful (A Need So Beautiful #1)
by Suzanne Young

We all want to be remembered. Charlotte's destiny is to be forgotten.

Charlotte's best friend thinks Charlotte might be psychic. Her boyfriend thinks she's cheating on him. But Charlotte knows what's really wrong: She is one of the Forgotten, a kind of angel on earth who feels the Need - a powerful, uncontrollable draw to help someone, usually a stranger.

But Charlotte never wanted this responsibility. What she wants is to help her best friend, whose life is spiraling out of control. She wants to lie in her boyfriend's arms forever. But as the Need grows stronger, it begins to take a dangerous toll on Charlotte. And who she was, is, and will become - her mark on this earth, her very existence - is in jeopardy of disappearing completely.

Charlotte will be forced to choose: Should she embrace her fate as a Forgotten, a fate that promises to rip her from the lives of those she loves forever? Or is she willing to fight against her destiny - no matter how dark the consequences?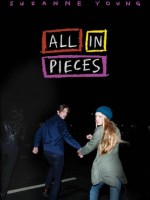 All in Pieces
by Suzanne Young

"Anger-management issues."

That's how they classified Savannah Sutton after she stuck a pencil in her ex-boyfriend's hand because he mocked her little brother, Evan, for being disabled. That's why they sent her to Brooks Academy—an alternative high school that's used as a temporary detention center.

The days at Brooks are miserable, but at home, life is far more bleak. Savvy's struggling to take care of her brother since her mom left years ago, and her alcoholic dad can't be bothered. Life with Evan is a constant challenge, but he's also the most important person in the world to Savvy.

Then there's Cameron, a new student at Brooks with issues of his own, a guy from a perfect family that Savvy thought only existed on TV. Cameron seems determined to break through every one of the walls Savvy's built around herself—except if she lets herself trust him, it could make everything she's worked so hard for fall apart in an instant.

And with her aunt seeking custody of her brother and her ex-boyfriend seeking revenge, Savvy's fighting to hold all the pieces together. But she's not sure how much tighter she can be pulled before she breaks completely.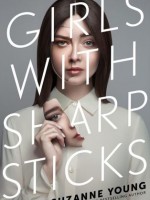 Girls With Sharp Sticks (Girls With Sharp Sticks #1)
by Suzanne Young

The Girls of Innovations Academy are beautiful and well-behaved—it says so on their report cards. Under the watchful gaze of their Guardians, the all-girl boarding school offers an array of studies and activities, from "Growing a Beautiful and Prosperous Garden" to "Art Appreciation" and "Interior Design." The girls learn to be the best society has to offer. Absent is the difficult math coursework, or the unnecessary sciences or current events. They are obedient young ladies, free from arrogance or defiance. Until Mena starts to realize that their carefully controlled existence may not be quite as it appears.

As Mena and her friends begin to uncover the dark secrets of what's actually happening there—and who they really are—the girls of Innovations will find out what they are truly capable of. Because some of the prettiest flowers have the sharpest thorns.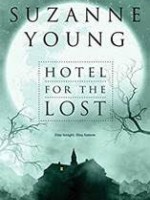 Hotel for the Lost
by Suzanne Young

When Audrey Casella arrives for an unplanned stay at the grand Hotel Ruby, she's grateful for the detour. Just months after their mother's death, Audrey and her brother, Daniel, are on their way to live with their grandmother, dumped on the doorstep of a DNA-matched stranger because their father is drowning in his grief.

Audrey and her family only plan to stay the night, but life in the Ruby can be intoxicating, extending their stay as it provides endless distractions—including handsome guest Elias Lange, who sends Audrey's pulse racing. However, the hotel proves to be as strange as it is beautiful. Nightly fancy affairs in the ballroom are invitation only, and Audrey seems to be the one guest who doesn't have an invite. Instead, she joins the hotel staff on the rooftop, catching whispers about the hotel's dark past.

The more Audrey learns about the new people she's met, the more her curiosity grows. She's torn in different directions—the pull of her past with its overwhelming loss, the promise of a future that holds little joy, and an in-between life in a place that is so much more than it seems…

Welcome to the Ruby.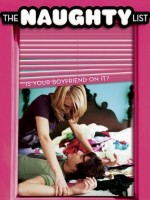 The Naughty List (The Naughty List #1)
by Suzanne Young

As if being a purrfect cheerleader isn't enough responsibility! Tessa Crimson's the sweet and spunky leader of the SOS (Society of Smitten Kittens), a cheer squad-turned-spy society dedicated to bringing dastardly boyfriends to justice, one cheater at a time. Boyfriend-busting wouldn't be so bad . . . except that so far, every suspect on the Naughty List has been proven 100% guilty! When Tessa's own boyfriend shows up on the List, she turns her sleuthing skills on him. Is Aiden just as naughty as all the rest, or will Tessa's sneaky ways end in catastrophe?

The Naughty List. Is your boyfriend on it?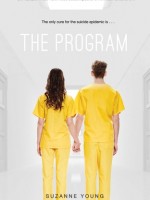 The Program (The Program #1)
By Suzanne Young

Sloane knows better than to cry in front of anyone. With suicide now an international epidemic, one outburst could land her in The Program, the only proven course of treatment. Sloane's parents have already lost one child; Sloane knows they'll do anything to keep her alive. She also knows that everyone who's been through The Program returns as a blank slate. Because their depression is gone—but so are their memories.

Under constant surveillance at home and at school, Sloane puts on a brave face and keeps her feelings buried as deep as she can. The only person Sloane can be herself with is James. He's promised to keep them both safe and out of treatment, and Sloane knows their love is strong enough to withstand anything. But despite the promises they made to each other, it's getting harder to hide the truth. They are both growing weaker. Depression is setting in. And The Program is coming for them.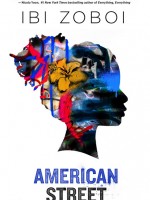 American Street
by Ibi Zoboi

On the corner of American Street and Joy Road, Fabiola Toussaint thought she would finally find une belle vie—a good life. But after they leave Port-au-Prince, Haiti, Fabiola's mother is detained by U.S. immigration, leaving Fabiola to navigate her loud American cousins, Chantal, Donna, and Princess; the grittiness of Detroit's west side; a new school; and a surprising romance, all on her own. Just as she finds her footing in this strange new world, a dangerous proposition presents itself, and Fabiola soon realizes that freedom comes at a cost. Trapped at the crossroads of an impossible choice, will she pay the price for the American dream? (grades 9+)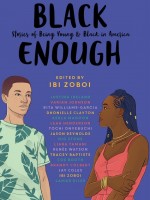 Black Enough: Stories of Being Young Black in America
edited by Ibi Zoboi 

Black is...sisters navigating their relationship at summer camp in Portland, Oregon, as written by Renée Watson. Black is…three friends walking back from the community pool talking about nothing and everything, in a story by Jason Reynolds. Black is…Nic Stone's high-class beauty dating a boy her momma would never approve of. Black is…two girls kissing in Justina Ireland's story set in Maryland. Black is urban and rural, wealthy and poor, mixed race, immigrants, and more—because there are countless ways to be Black enough.

Contributors: Justina Ireland, Varian Johnson, Rita Williams-Garcia, Dhonielle Clayton, Kekla Magoon, Leah Henderson, Tochi Onyebuchi, Jason Reynolds, Nic Stone, Liara Tamani, Renée Watson, Tracey Baptiste, Coe Booth, Brandy Colbert, Jay Coles, Ibi Zoboi, Lamar Giles

(grades 9+)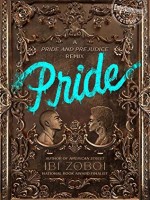 Pride
by Ibi Zoboi

Zuri Benitez has pride. Brooklyn pride, family pride, and pride in her AfroLatino roots. But pride might not be enough to save her rapidly gentrifying neighborhood from becoming unrecognizable. When the wealthy Darcy family moves in across the street, Zuri wants nothing to do with their two teenage sons, even as her older sister, Janae, starts to fall for the charming Ainsley. She especially can't stand the judgmental and arrogant Darius. Yet as Zuri and Darius are forced to find common ground, their initial dislike shifts into an unexpected understanding. But with four wild sisters pulling her in different directions, cute boy Warren vying for her attention, and college applications hovering on the horizon, Zuri fights to find her place in Bushwick's changing landscape, or lose it all. (grades 9+)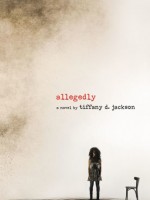 Allegedly
by Tiffany Jackson

Mary B. Addison killed a baby. Allegedly. She didn't say much in that first interview with detectives, and the media filled in the only blanks that mattered: a white baby had died while under the care of a churchgoing black woman and her nineyear-old daughter. The public convicted Mary and the jury made it official. But did she do it? There wasn't a point to setting the record straight before, but now she's got Ted— and their unborn child—to think about. When the state threatens to take her baby, Mary's fate now lies in the hands of the one person she distrusts the most: her Momma. No one knows the real Momma. But does anyone know the real Mary? (grades 9+)