---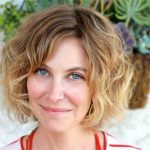 The Art, Craft, and Business of Writing
First and highest, writing is an art. It's also a craft… and, it can also be a business. Let's talk frankly about creation, from inception to publication.
---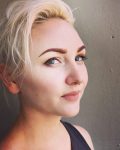 The Art of the Page Turner:
Creating That Can't Put It Down Feeling
In this workshop I will present two clear methods to help make your chapters more engaging and energetic, outlining specific steps and approaches that novice and experienced writers alike can utilize in their writing.
---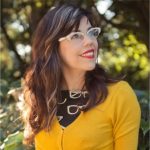 Scene Is Believing
How you can watch TV and movies and become a better writer
We will watch some video clips from great movies and TV shows and analyze how we can learn the craft of writing scenes—the building blocks of fiction—from the masters. Come ready to do a little bit of writing (but don't worry, you don't have to share if you don't want to).
---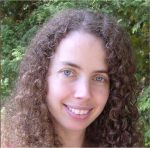 Casting a Spell
I believe that being a writer is the closest you can get in this world to being a wizard. Whether you write fantasy, realistic fiction, or anything in between, your job as a writer is to cast a spell capable of plucking a reader out of their own life and taking them on a journey. In this workshop, we'll start with the blank page, develop ideas, and build a world for your future stories. Come be a wizard!
---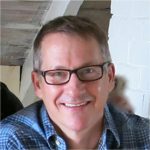 Improv and Play for Writers
(No Performing Required!)
This hands-on writing session is all about figuring out what fascinates YOU, as a writer, and then uses that core material as the starting point for a new story. Come prepared to let loose, trust your instincts, and write with abandon. Also, please note: while we usually think of improvisation as something that actors do in front of an audience, this workshop is great for creative types of all kinds, including introverts. No performance required!
---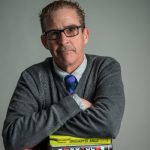 Getting Your Characters Right Into the Action
Good writing is as much about what IS on the page as what IS NOT on the page. This workshop explores fun and creative ways to make characters three-dimensional without using heavy construction equipment.
---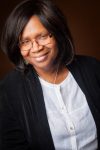 Writing stories is like riding a roller coaster
This workshop will cover the classic (and easy to remember) ingredients students can use to create both a story. I will cover characters, plotting, and using rising tension to hook your readers (and maybe yourself).
Use the Force, Writer
How to Write Fight Scenes Like a Jedi
This class uses examples from the Star Wars movies to help illustrate the important elements of writing fight scenes. Learn how to create tension and build emotion. We'll take a look at how to use your characters' environment, how to balance exterior and interior conflicts, and how to make your fight scenes both unique and, well, cool. i
---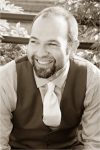 Barry Lyga: A.M.A.
New York Times Bestselling Author Barry Lyga has more than 20 books to his name. He's written everything from tales of child abuse to the official origin of Thanos, and now he's here to take on YOU! Want to know how fast the Flash is? Want to know how to get past writer's block? Want to know how to build a character? Barry will take you through the entire process of writing a novel, building a career, and more, as well as answering absolutely ANY question you have! (If he doesn't know the answer…he'll make it up on the spot!)
---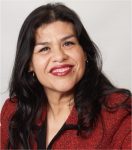 Writing a Magical Story!
In this workshop, we will explore, discuss, and write passages using the technique of magical realism–where supernatural elements are perceived within the natural world and the extraordinary becomes part of the ordinary to create a magical journey for the reader.
---
Silence the Inner Editor and Write!
This workshop will cover various pro tips and tricks for getting past your doubts, worries, and perfectionism, so you can get actual words on the paper and start making progress on your writing goals!
---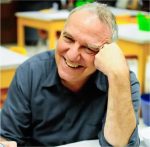 You can't write a story unless you have an ending
Writing a story using the method created by screenplay writer Syd Field.
---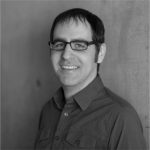 Improving Your Description
Come learn a few tricks to help your stories come alive! We'll discuss what makes for effective description, examine why we choose certain words over others, and study how to use the senses to evoke better imagery.
---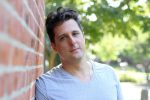 Finding Your Voice Through the Noise
A writing workshop that focuses on writing from identity and through your own unique voice. This generative class will include discussion of identity in writing, followed by several exercises designed to write a draft of an original short story by the end of the workshop. We will discuss the ways identity makes its way into our writing and how we can best apply our sense of self into our work. Students will then have an opportunity to read excerpts from their stories.