[cryout-multi][cryout-column width="1/2″]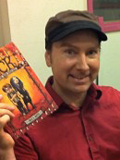 Dale Basye: Become a Heck of a Good Writer
Dale E. Basye— author of the Random House Children's Books Circles of Heck series—will drag you, kicking and scheming, through the nine circles of Heck, with fun exercises along the way to help young writers hone their craft. Sure: Heck may be where the darned toil for all eternity (or until they turn 18, whichever comes first) but this fast paced workshop is sure to engage bad boys, less-than good girls, and any budding storyteller looking for pointy tips and crafty tricks to get those writing juices flowing!
Tera Lynn Childs: Mining Mythology – Finding Ideas and Inspiration in Classical Myth
For writers who also love mythology, whether it's Greek, Norse, Native American, or any other culture, ancient myths provide an almost endless supply of ideas and inspiration that the clever author can use to develop and deepen their stories. This workshop will go into how to find the best story ideas and elements from ancient mythology and how to use them in modern fiction.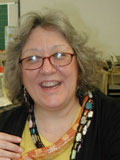 Kelly Milner Halls: Wonders of Weird
Take a walk on the weird side with nonfiction author Kelly Milner Halls as she reveals the magic and the muscle of doing reliable research.  How can you find credible evidence on Bigfoot, mummies, aliens and ghosts?  Kelly will give you some reliable ideas!
---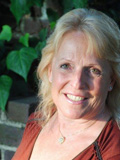 Ellen Hopkins: Outside the Box
Developing a unique voice requires thinking outside the box. This workshop gives you new ways to think about metaphor, sensory details and character development.
---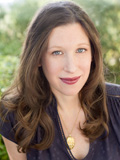 Lauren Kate: How Does It Feel?
You and your best friend are looking out a diner window, watching the same guy cross the street. You see a gawky dweeb who needs to stop letting his mom dress him. Your friend sees her dream date to the prom. The way each of us views the world is unique, determined by our past, our desires, and our emotions—in other words, our point of view. Find your voice—and your narrator's voice—in this workshop on point of view led by #1 New York Times Bestselling author, Lauren Kate.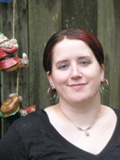 Lish McBride: Humor Writing – What Makes a Story Funny? And How Can You Make Your Writing Familiar?
In this workshop we will discuss humor writing and how it can help balance other emotions (Make them laugh AND cry!), make your story more enjoyable, and keep your reader coming back for more. We will look at examples
from well-known authors and do some in class writing exercises!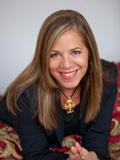 Alyson Noël: From High School Slacker to #1 New York Times Best Seller
A conversation with Alyson Noël. Alyson will discuss her books, her journey from high school slacker to best selling author of 23 novels, and answer your questions on the craft and business of writing.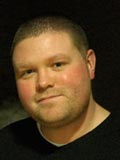 Alexander Gordon Smith: Zombies, Slugs and Exploding Poo – The Surprising Truth About Writing Horror
Join me for a fast-paced and inspiring session about what it takes to be a horror writer! We'll be taking some of our worst fears (mine is slugs, for the record) and using them to create stories guaranteed to give your readers nightmares. Designed to show how easy it is to be inspired, this session is perfect for new and experienced writers alike. (Warning: contains exploding cow pies, but thankfully not real ones.)
[/cryout-column][cryout-column width="1/2″]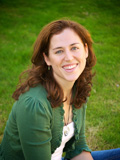 Jennifer Bradbury: Showing vs. Telling
Editors are always reminding writers to "Show" instead of "Tell." In this workshop, we look at what that means, and create a character sketch to practice showing versus telling techniques.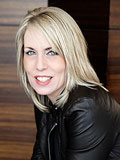 Kim Derting: Keep Your Readers on the Edge of Their Seats – How to Create Suspense on the Page
From that (breathtaking!) first kiss to discovering a killer hiding under the bed, Kimberly Derting will show you how authors ratchet up tension on the pages to keep you coming back for more!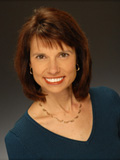 Margaret Peterson Haddix: Making It Sound Real
From zipping herself into a suitcase to reading 600-year old documents to calling up relatively random strangers who'd visited a prison she wanted to write about, Margaret Peterson Haddix has gone to great lengths (some would say crazy lengths) to make sure her fiction is as realistic as possible. In this workshop, she'll offer tips on doing research to make your fiction better, stronger, and at least theoretically plausible.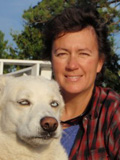 Terry Lynn Johnson: Get Published – Writing Fiction and Non-Fiction for Magazines
So you want to be an author. That's great! You are joined by an overflowing pot of aspiring writers. But only a small percentage actually get their work published. Learn how to start on your journey by submitting to magazines. In this workshop, I'll share some dog sledding adventures and wild animal tales, and – oh yes, tips on how to improve your success at seeing your words in print! My very first published article was called Frozen Turd Wars. I'm certain you have something just as colorful inside you.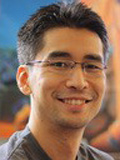 Kazu Kibuishi: Writing with Pictures – The Graphic Novel
Kazu will show students the process involved in creating the Amulet series, from initial sketches and concepts to
story development, pacing, plot and character development, and revision. He'll talk about his influences in comic making, and how his background in film making translates to visual storytelling.
Jennifer Nielsen: World Building Gone Wild
Any great fantasy/sci-fi book is going to have a world that the reader can believe. As we build a fantasy world together, let's learn the rules of world building and more importantly, learn how to break the rules!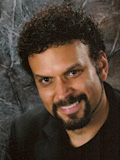 Chat with Neal Shusterman
An informal conversation with New York Times best selling author Neal Shusterman. Neal will discuss his books, including the Unwind Dystology, Tesla's Attic, Everlost, The Schwa Was Here, and Bruiser, and will discuss the craft of writing for kids and teens.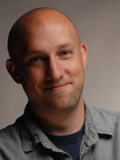 N.D. Wilson: Ordinary Doors.
N.D. Wilson, the best-selling author of the 100 Cupboards trilogy and the Ashtown Burials series discusses the tools of magical realism, and how to wake even the most reluctant imaginations with the magic of the overlooked and everyday.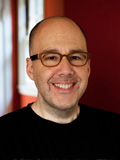 Allen Zadoff: Blow It Up! How to Write a Great Action Scene (That Also Tells a Story)
We'll read and discuss some exciting action scenes, then workshop participants will plan and write their own action scene (fight, chase, etc.) with a focus on character development and storytelling.
[/cryout-column][/cryout-multi]