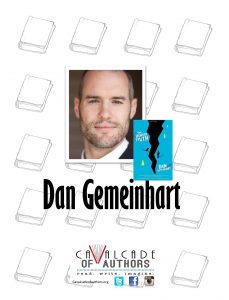 Hi! I'm Dan Gemeinhart. I'm way taller than I need to be, but it comes in handy when a bird poops on my head (which happened to me at lunch in high school…I was tall enough to just stand straight and no one could see it. I rushed to the bathroom and washed my hair in the sink. It was moderately epic.). Even though I'm about a million years old (well, 37, which is basically the same thing), one of my favorite things to do is still to jump out and scare people. It's pretty immature. My wife's most common question to me is, "When are you gonna grow up?" It's a fair question. Oh, and I write books.
http://dangemeinhart.com/
2017 Workshop: Giving Your Stories Crunch and Chew
Whoever stopped eating a Snickers bar when they were only halfway done? What makes a Snickers so satisfying? Balance. The same goes for awesome books. Great books have a perfect balance of fun, "crunchy" plot and intense, "chewy" emotion. This workshop will help young writers think about how to get both exciting action and real emotion into their writing…so their readers keep eating through the pages, and finish the story satisfied.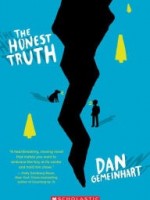 by Dan Gemeinhart


Mark is sick. The kind of sick that means hospitals and treatments. The kind of sick some people never get better from. So Mark runs away, leaving home with his camera, his notebook, his dog, and a plan to reach the top of Mount Rainier. Even if it's the last thing he ever does. (gr 5-8)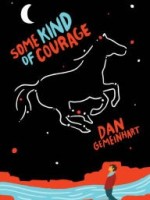 Some Kind of Courage
by Dan Gemeinhart
Joseph Johnson has lost just about everyone he's ever loved. He lost his pa in an accident. He lost his ma and his little sister to sickness. Now, he's lost his pony-fast, fierce, beautiful Sarah, taken away by a man who had no right to take her, and he will stop at nothing to get her back. (gr 5-8)