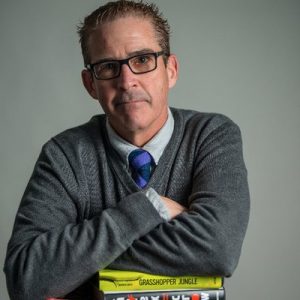 When he's not being thrown off trains in France or tending to the livestock on his farm in the mountains of Southern California, Andrew Smith enjoys hiding in dark quiet rooms and writing books for readers of all ages.
Andrew Smith is online at ghostmedicine.blogspot.com or www.authorandrewsmith.com
---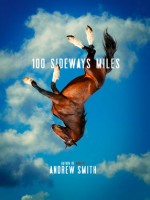 100 Sideways Miles
by Andrew Smith

Finn Easton sees the world through miles instead of minutes. It's how he makes sense of the world, and how he tries to convince himself that he's a real boy and not just a character in his father's bestselling cult-classic book. Finn has two things going for him: his best friend, the possibly-insane-but-definitely-excellent Cade Hernandez, and Julia Bishop, the first girl he's ever loved.

Then Julia moves away, and Finn is heartbroken. Feeling restless and trapped in the book, Finn embarks on a road trip with Cade to visit their college of choice in Oklahoma. When an unexpected accident happens and the boys become unlikely heroes, they take an eye-opening detour away from everything they thought they had planned—and learn how to write their own destiny.