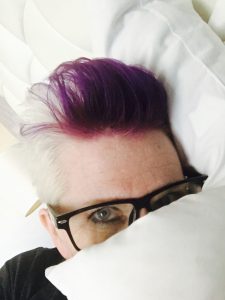 Z Brewer is the NYT bestselling author of The Chronicles of Vladimir Tod series, as well as The Slayer Chronicles series, Soulbound, The Cemetery Boys, The Blood Between Us, Madness, and more short stories than they can recall.
When not making readers cry because they killed off a character they loved (with glee, because Z's evil like that), Z is making plans for world domination while sitting on their coffin couch. Z likes to talk about bullying and mental health. Plus, they have awesome hair. I mean…just look at them.
Z lives in Missouri with a husband person, two children people, and four furry overlords that some people refer to as "cats". They also like Starbucks. A LOT.
Learn more at zacbrewer.com
---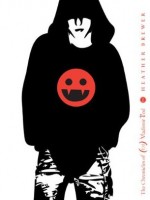 Eighth Grade Bites
by Heather (Zac) Brewer

For thirteen years, Vlad has kept secret that he is half-vampire, but when his missing teacher is replaced
by a sinister substitute, he learns that there is more to being a vampire, and to his parents' deaths, than
he could have guessed. (gr 6-8)