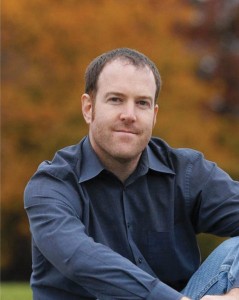 A former history textbook writer, I'm now trying to make amends for that crime by writing nonfiction books that kids and teens will actually want to read. Before the textbook thing, I made movies with my brother in Austin, TX (our first and only feature film, A More Perfect Union, sort of bombed). I've always loved writing and drawing comics (I'm better at the writing part) and have a series called The Adventures of Rabbi Harvey, about a crime-fighting rabbi in the Wild West. These days I'm in Saratoga Springs, NY, with my wife and two kids. In my free time – well, I don't really have any. Writing and kids, that's about it. I'm not complaining.
2016 Workshop: WRITING THE NON-FICTION THRILLER
Let's face it: history can be boring (I know, because I used to write textbooks, and I feel really guilty about that). But the good news is, true stories can also provide endless material for high-stakes, fast-paced thrillers. It all depends on how you organize and write your story. I'll share the step-by-step process I use to research and write my books, sharing tips and techniques I've learned from comics, movies, and fellow authors.
Featured books: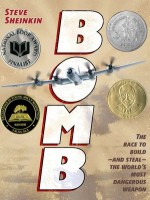 by Steve Sheinkin
In December of 1938, a chemist in a German laboratory made a shocking discovery: When placed next to radioactive material, a Uranium atom split in two. That simple discovery launched a scientific race that spanned 3 continents. In Great Britain and the United States, Soviet spies worked their way into the scientific community; in Norway, a commando force slipped behind enemy lines to attack German heavy‐water manufacturing; and deep in the desert, one brilliant group of scientists was hidden away at a remote site at Los Alamos. This is the story of the plotting, the risk taking, the deceit, and genius that created the world's most formidable weapon. (gr 5-11)