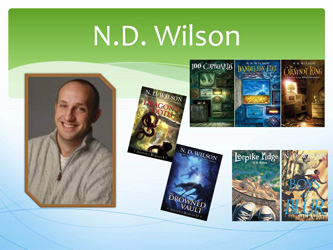 I was born in 1978 to a couple of Jesus People hippies. An older sister was waiting for me. A younger followed. My father accidentally became a pastor (it's a long story and I was very young) and has been one ever since. I remember attending church in a large auto body shop, with a beer truck pulled off to the side and frogs and crickets singing back-up. I also remember chasing one of my friends around afterward, and causing her to fall and peel open her chin on the concrete. After that, I caught her easily. In pre-school, I dug up a dead (and at that point furless) cat in my sandbox. We never learned who had buried it, but I would like to thank them. It was an exciting day. I carried it to the kitchen door of our duplex and told my mother that I had discovered a chicken.
Visit N.D. Wilson online at http://www.ndwilson.com/
---
2015 Workshop: Ordinary Doors.
N.D. Wilson, the best-selling author of the "100 Cupboards" trilogy and the "Ashtown Burials" series discusses
the tools of magical realism, and how to wake even the most reluctant imaginations with the magic of the overlooked and everyday.
Featured books: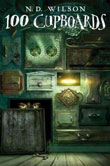 100 Cupboards (100 Cupboards #1) by N.D. Wilson (grades 6-8)
When twelve-tear-old Henry York discovers 100 different cupboards hidden behind the plaster in his room, he learns that they are portals to different worlds.
---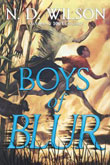 Boys of Blur by N.D. Wilson (grades 5-7)
When his stepfather moves them to Taper, Florida, in the Everglades, twelve-year-old Charlie discovers a secret world hidden within the sugar cane fields, as well as new family connections and friendships.
---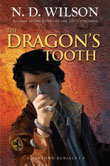 Dragon's Tooth (Ashtown Burials #1) by N.D. Wilson (grades 5-7)
For two years, Cyrus and Antigone Smith have run a sagging roadside motel with their older brother, Daniel. Nothing ever seems to happen. Then a strange old man with bone tattoos arrives, demanding a specific room.
---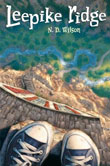 Leepike Ridge by N.D. Wilson (grades 5-7)
Eleven-year-old Tom Hammond lives with his mother in an old house that is chained to the top of an over sized rock. One night, unable to sleep, he goes down to the stream below and ventures down the river on a piece of packing foam. The river begins to get dangerous, and Tom soon finds himself stuck in an underground cave with a dead man and an injured dog.