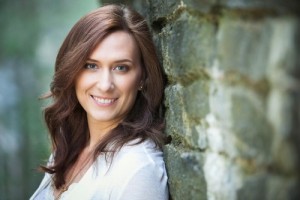 Megan Shepherd grew up surrounded by books in her parents' bookstore. She went to prom in Costa Rica, was an extra in The Hunger Games movie (in the reaping scene!), and has a phobia of mariachis. She might read your palm if you ask her nicely.
2016 Workshop: THE MAGIC OF RETELLINGS
Learn how to put a fresh spin on a classic novel, fairy tale, or myth to create a unique story that only you can tell. Author Megan Shepherd, whose Madman's Daughter series draws its inspiration from Frankenstein, Jekyll & Hyde, and The Island of Dr. Moreau, will discuss the various types of retellings and help you avoid common pitfalls.
Featured books: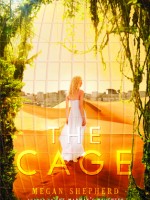 by Megan Shepherd
A gripping new series about teens held captive in a human zoo by an otherworldly race. When Cora Mason wakes in a desert, she doesn't know where she is or who put her there. She is in impossible mix of environments—tundra next to desert, farm next to jungle, and a strangely empty town cobbled together from different cultures—all watched over by eerie black windows. And she isn't alone. Four other teenagers have also been taken: a beautiful model, a tattooed smuggler, a secretive genius, and an army brat who seems to know too much about Cora's past. Can Cora manage to save herself and her companions? And if so...what world lies beyond the walls of their cage? (gr 9 and up)
by Megan Shepherd
A gothic suspense trilogy, inspired by the stories of H.G. Wells, Robert Louis Stevenson, and Mary Shelley, is perfect for fans of classic horror and science fiction. The Madman's Daughter, inspired by The Island of Dr. Moreau, is the story of Dr. Moreau's daughter Juliet, who travels to her estranged father's island only to encounter murder, madness, and a scintllating love triangle. (gr 7-12)