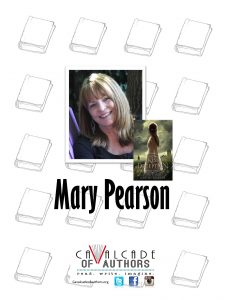 Mary E. Pearson's favorite activities as a child were climbing trees and pretending she was Tarzan, or running along fence tops—and roofs—pretending she was a spy with a bagful of incredible gadgets. She was rarely herself. Amazingly, she never broke a bone until she caught a basketball in gym class. Catching real balls was not her forte. These days she continues to live in make-believe worlds she creates in her books. Her latest series, The Remnant Chronicles, allows her do all kinds of dangerous things without breaking any bones.
2017 Workshop: Ten Steps to Get the Novel Written
Where to start? Just what does it take to actually write a whole novel? Superpowers? No. Mary breaks down the daunting, impossible task of writing a book, into small bite-sized steps so the process isn't so overwhelming. From Plot, to Point-of-View, to creating Villains, Mary will share tips and secrets to help you get started on your writing journey.