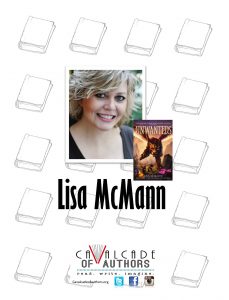 Lisa McMann is proudly left-handed when it comes to things like writing, but she's ambidextrous when it comes to sports. Her favorite foods are bacon and avocados, and she doesn't eat sugar. She lives in the Sonoran Desert outside of Phoenix, and her backyard is home to various way-ward cats who come by for a night now and then to get a free meal. Some even stay for a few years. Also wandering through her backyard are coyotes, javelina, rattlesnakes, and the occasional bobcat or mountain lion. You can see some of these cool animals on Lisa's Snapchat, Twitter, and Instagram @lisa_mcmann.
Learn more about Lisa McMann & her books at lisamcmann.com
2017 Workshop: Super Animal Powers
Using real animals and their amazing natural abilities to inspire superpowers and fictional characters in stories.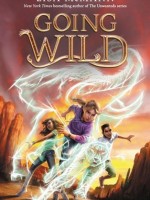 Going Wild (Going Wild #1)
by Lisa McMann
Charlie Wilde knew her life would change forever when her family moved from the city of Chicago to the suburbs of Arizona…and that was before she found the bracelet. After putting it on, she notices odd things start to happen. Suddenly Charlie seems to have the speed of a cheetah and the strength of an elephant—and that's just the beginning. She would be thrilled about her transformation if she had any idea how to use the device or control her amazing powers. So Charlie is forced to put her trust in new friends to help her uncover the surprising truth behind the mysterious bracelet.