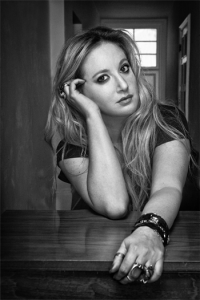 Leigh Bardugo is the New York times bestselling author of the Grisha Trilogy (Shadow and Bone, Siege and Storm, and Ruin and Rising). She has never had a cavity and briefly blacked out after she fell off the bleachers at a high school basketball game. She was dressed as a horse at the time. Ask her about it. She loves that. She has worked in advertising, journalism, and most recently makeup and special effects. She also used to write the scripts for movie trailers, so when you hear that guy say, "In a land without justice…" you can thank her for that. These days, she lives in Hollywood and can occasionally be heard singing with her band.
Learn more at www.leighbardugo.com
2016 Workshop: A BEGINNER'S GUIDE TO FANTASY WORLD BUILDING
What comes first in the construction of a fictional world—the characters? The map? The plot? Leigh Bardugo discusses her favorite fantasy worlds and what it takes to build a great one from politics to geography to magical systems. She will reveal some of the influences behind the world of her New York Times bestselling Grisha Trilogy, common fantasy pitfalls, and the six big misconceptions about world building that get in the way of aspiring authors.
Featured books: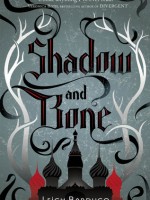 by Leigh Bardugo
Surrounded by enemies, the once‐great nation of Ravka has been torn in two by the Shadow Fold. Alina Starkov has never been good at anything. But when her regiment is attacked on the Fold and her best friend is brutally injured, Alina reveals a dormant power that saves his life‐‐a power that could be the key to setting her war‐ravaged country free. Wrenched from everything she knows, Alina is whisked away to the royal court to be trained as a member of the Grisha, the magical elite led by the mysterious Darkling. Yet nothing in this lavish world is what it seems. Alina will have to confront the secrets of the Grisha... and the secrets of her heart. (gr 7-12)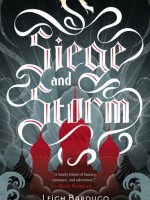 Siege and Storm (Grisha #2)
by Leigh Bardugo

Darkness never dies. Hunted across the True Sea, haunted by the lives she took on the Fold, Alina must try to make a life with Mal in an unfamiliar land, all while keeping her identity as the Sun Summoner a secret. The Darkling has emerged from the Shadow Fold. Alina returns to the country she abandoned, determined to fight the forces gathering against Ravka. But as her power grows, Alina slips deeper into the Darkling's game of forbidden magic, and farther away from Mal. Somehow, she will have to choose between her country, her power, and the love she always thought would guide her. (gr 7-12)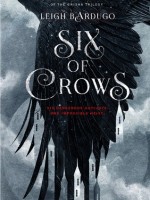 Six of Crows
by Leigh Bardugo

Ketterdam: a bustling hub of international trade where anything can be had for the right price‐‐and no one knows that better than criminal prodigy Kaz Brekker. Kaz is offered a chance at a deadly heist that could make him rich beyond his wildest dreams. But he can't pull it off alone… A convict with a thirst for revenge. A sharpshooter who can't walk away from a wager. A runaway with a privileged past. A spy known as the Wraith. A Heartrender using her magic to survive the slums. A thief with a gift for unlikely escapes. Six dangerous outcasts. One impossible heist. Kaz's crew is the only thing that might stand between the world and destruction‐if they don't kill each other first. (gr 7-12)