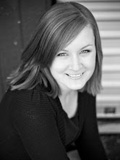 You are probably taller than Kiersten White. Don't be too proud—it's not very difficult to be taller than her. Still, she's written nine novels, is a New York Times bestselling au-thor, and is a lot older than you are. So being taller than her is a little bit cool, and you can totally brag to your friends about it if you want to. She doesn't mind.
http://kierstenwrites.blogspot.com/
2016 Workshop: Plot Like a Villian
In this devious workshop, learn to think like a villain when it comes to crafting a story. We'll start with "what's the worst possible thing that could happen?" and then…make it even worse. Because you always suspected the best plotlines are designed to break hearts and ruin lives, did-n't you? Come with me as I break down the step-by-step process of being the evil mastermind of an underhanded (book) plot.
Featured Books: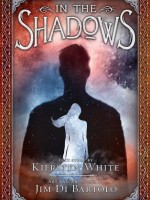 In The Shadows
by Kiersten White

Cora and Minnie are sisters living in a small, stifling town where strange and mysterious things occur. Their mother runs the local boarding house. Their father is gone. The woman up the hill may or may not be a witch. Thomas and Charles are brothers who've been exiled to the boarding house so that Thomas can tame his ways and Charles can fight an illness that is killing him with increasing speed. Their family history is one of sorrow and guilt. They think they can escape from it...but they can't. Arthur is also new to the boarding house. His fate is tied to that of Cora, Minnie, Thomas, and Charles. He knows what darkness circles them, but can't say why, and doesn't even know if they can be saved. Sinister forces are working in the shadows, manipulating fates and crafting conspiracies. The closer Cora, Minnie, Arthur, Thomas, and Charles get to the truth, the closer they get to harm. But the threat is much bigger than they can see. It is strangling the world. Until one of the boys decides he wants to save it. (gr 7-12)