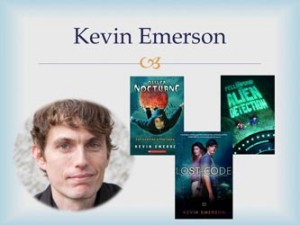 Kevin Emerson once competed in a beauty pageant and lost (probably because he was wearing a suit of armor). He loves Dr. Who and My Little Pony (he has two little kids, so it's okay, right?) He prefers his sandwiches cut in triangles (obviously). He once appeared in a Swedish television commercial, and he knows that the real hero of the Star Wars movies is Wedge.
Visit Kevin Emerson on the web at www.kevinemerson.net
---
2014 Workshop: Create Fantastic Worlds and the Heroes to Save Them!
In a far off land, in a strange new world, in a terrifying future… these are the words that tingle our sense of adventure! We all travel these worlds in our minds, and imagine ourselves as heroes in them. In this workshop, we'll learn how to build those worlds on the page, and how to create the perfect character (who is sometimes the most unlikely) to save the day. We'll discuss strategies for how to make a world and a character that are so unique that only one person can tell their story: YOU!
Featured books:

Vampire's Photograph by Kevin Emerson
Oliver Nocturne series, book #1
grades 5-8
Thirteen-year-old vampire Oliver Nocturne becomes involved with the human world despite himself when a human girl named Emalie takes a photograph of him and threatens to expose the existence of vampires.
---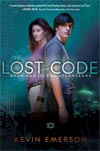 Lost Code by Kevin Emerson
grades 7-12
In a world ravaged by global warming, teenage Owen Parker discovers that he may be the descendant of a highly advanced, ancient race, with whose knowledge he may be able to save the earth from self-destruction.
---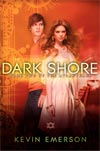 Dark Shore by Kevin Emerson
grades 7-12
A follow-up to The Lost Code finds Owen, Lilly and Leech searching for Atlantis to protect it from Paul and Project Elysium, an effort that compels them to cross the perilous wastelands of a wrecked planet.
---

The Fellowship of Alien Detection by Kevin Emerson
grades 5-8
Haley's an eighth grader in Connecticut with a theory about the mysterious disappearances she discovers on the Internet. On the opposite coast, Dodger is a confused boy who gets radio messages from the past in his head. Both kids win an "alien detection" fellowship and travel with their families to conduct field research and do deeper investigation into extraterrestrials. When it turns out that their projects point to an actual alien invasion, the two finally meet and join forces.