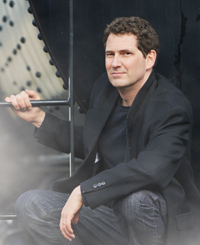 As a kid I was nerdy, had braces, loved and lived and breathed Star Wars for five years, then became obsessed with Dungeons and Dragons — I painted miniatures,  read Dragon magazines (sent them stories and articles they always rejected). Then I got obsessed with video games, especially Asteroids and DigDug. I just bought the DigDug app last week, but my playing is pretty rusty. I wrote my first published book in high school, and have been writing ever since. My latest books are The Boundless, and The Nest.
Visit www.kennethoppel.ca
2016 Workshop: INSIDE THE NEST
When a mysterious wasp queen invades Steve's dreams, offering to "fix" his sick newborn baby brother, all Steve has to do is say "yes." But "yes" is a powerful word. It is also a dangerous one. And once it is uttered, can it be taken back? Using Powerpoint and short readings, I will introduce readers to the strange ingredients that inspired my latest  novel The Nest (October 2015, Simon and Schuster, illustrated by  Jon  Klassen). This novel explores disability and diversity, fears and dreams, and what ultimately makes a family. I also talk about my creative process, from brainstorming, outlining, and successive drafts to finished book.
Featured books: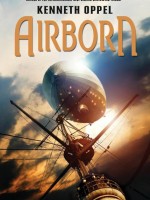 by Kenneth Oppel

In this intriguing tale, teenager Matt is a cabin boy on the airship, Aurora. One day on one of his flights, Matt meets a mysterious balloonist who speaks of ethereal creatures drifting through the sky. Initially, Matt thinks the old man is crazy, but a year later, when the balloonist's granddaughter, Kate, boards the Aurora to investigate these mysterious air creatures, Matt starts to believe. (gr 6-9)