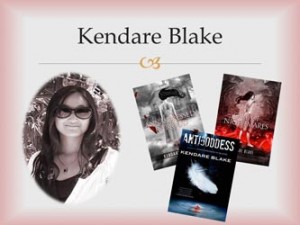 Kendare Blake writes stuff. Most of it is dark and twisted but her parents seem to like it anyway and do not at all think it relates to her mental state or how she was raised. One time, she tried to beat the closing doors on the London subway and failed. She was stuck in between sandwich-style and almost lost her backpack. It hurt. A lot.
Visit Kendare Blake's website at kendareblake.com
---
2014 Workshop: (HIGH SCHOOL SESSION) Scaring the You-Know-What Out of People
Because who doesn't like doing that? Join me for a 40 minute workshop session where we'll play with tips for ratcheting up the suspense, how to write gore, and twisting terrible true mysteries into proper horror fare. We'll discuss what is scary, what makes it so and create our own horrifying event. Bring your most devious ideas.
Featured books:

Anna Dressed in Blood by Kendare Blake


Anna series, book #1
grades 8-12
For three years, seventeen-year-old Cas Lowood has carried on his father's work of dispatching the murderous dead, traveling with his kitchen-witch mother and their spirit-sniffing cat, but everything changes when he meets Anna, a girl unlike any ghost he has faced before.
---

Girl of Nightmares by Kendare Blake
Anna series, book #2
grades 8-12
Unable to forget ghost Anna Korlov's sacrificial disappearance into a Hell portal, ghost hunter Cas Lowood endures a nightmarish existence and believes he sees Anna's tortured soul everywhere before resolving to save her.
---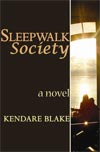 Sleepwalk Society by Kendare Blake
grades 9-12
This is the story of the last summer of total freedom for three best friends as seen through the eyes of one of them, Violet Monroe. It is a story that deals with change and choice. In the background looms the impact of the 9/11 attack on the United States. The year is 2002.
---

Antigoddess by Kendare Blake
Antigoddess series, book #1
grades 9-12
Seeking the cause of their slow, miserable deaths, Athena and Hermes travel the world, gathering allies and discovering enemies both new and old. Their search leads them to Cassandra—an ordinary girl. Cassandra doesn't even know Gods exist. But she may be the key in a war only just beginning.