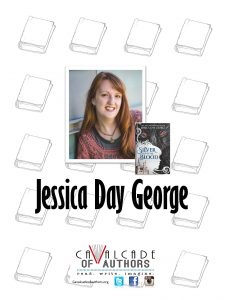 Jessica Day George lives outside of Salt Lake City with her husband, three children, and a fluffy white dog. She got so jealous when she enrolled her two oldest kids in Irish dance that she started taking lessons, too. Even though she's older than the teacher, and only okay at it, she loves it and will never quit! She used to leave her knitting lying around all the time, but her husband stepped on a needle and it went through his foot and left a scar. After that she took better care of her knitting, so that none of the children would be injured. She has knitted a couple of sweaters, but mostly she knits stuffed animals, scarves, and oddments like fake fox fur stoles. She is planning to knit her own nativity scene for next Christmas, but will probably make the manger and stable out of LEGO.
2017 Workshop: Uncomfortable Shoes, Lazy Fairy God-Mothers, And Cursed Creatures, or How to Write a Fairy Tale
Fairy tales. We've read the books, seen the movies, and probably own the t-shirts. So why are they still around? What makes them so popular, and what makes a fairy tale a fairy tale? How do writers take a centuries old story and make it new all over again? What are some things to avoid? And what are the best fairy tale retellings out there?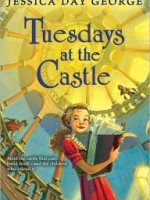 by Jessica Day George


Every Tuesday Castle Glower takes on a life of its own--magically inventing, moving, and even completely getting rid of some of its rooms. Good thing Princess Celie takes the time to map out these never-ending changes, because when the castle is ambushed and Celie's family goes missing, it's up to her to protect their home and save their kingdom. (gr 4-6)