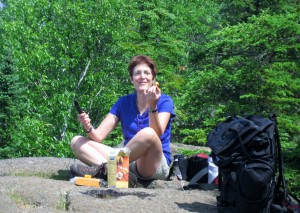 Alas, this is true.  When Ilsa was a kid, all she wanted was to be Captain Kirk's girlfriend.  Since then, she's been a lot of things—child psychiatrist, forensic psychiatrist, wannabe surgeon, film scholar, former Air Force major . . . as well as the best-selling author of dozens of award-winning stories and books, including the apocalyptic ASHES trilogy and THE DARK PASSAGES series, of which White Space was long-listed for the Stoker award.  Until very recently, she lived in rural Wisconsin across from a nifty Hebrew cemetery, which was nice because the neighbors were quiet and came around for sugar only once in a blue moon.  Nowadays, she is an exiled cheesehead in Alabama, lives within spitting distance of a Saturn rocket, continues to dream up dastardly ways to blow up the world—and still keeps her fingers crossed that Captain Kirk decides to beam down for a visit.
Online at www.ilsajbick.com
2016 Workshop: FACT IN FICTION
Ever get kicked out of a novel because the writer didn't get her facts straight?  Or do you want to set your story in the past but don't have a clue where to start?  Would you like to try your hand at weird science, killer plagues, or a nifty bomb, except you're kind of worried about Homeland Security showing up at your door?  Is research a chore, or do you so totally groove on reading, you put off writing?  We'll talk about all this and more: how to start your research; the importance of flexibility; when it's okay to let things slide; how to choose the most important elements to give a sense of place and time—and how to keep the facts from getting in the way of your fiction.  In advance of the workshop, participants will be asked to prepare a short writing sample (no more than a paragraph or two) in one of three scenarios for discussion.
Featured books: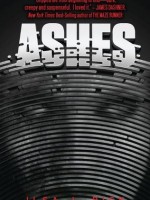 by Ilsa Bick
It could happen tomorrow . . . An electromagnetic pulse flashes across the sky, destroying every electronic device, wiping out every computerized system, and killing billions. Alex hiked into the woods to say good‐bye to her dead parents and her personal demons. Alex meets up with Tom—a young soldier—and Ellie, a girl whose grandfather was killed by the EMP. For this improvised family and the others who are spared, it's now a question of who can be trusted and who is no longer human. (gr 8-12)