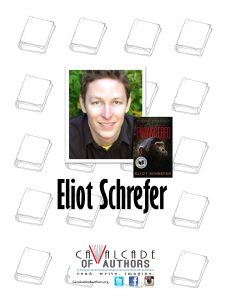 Eliot Schrefer has probably already played many of you with his Hearthstone priest deck. (Keep an eye out for "YellowBonobo.") When he's not playing video games, he's writing. Eliot is the author of Endangered, Threatened, and Rescued, survival stories about great apes and wartime which have twice been finalists for the National Book Award. He's also written for the Spirit Animals series. He's got a scar from when he was bitten by an ape, and is sort of a proud grandpa about his ape friends.
2017 Workshop: The Power of the Wicked Question
One of the most delicious moments in fiction is when the reader truly doesn't know what the protagonist should do, when two equally good paths lie ahead. In this workshop we'll structure stories together that start with a "Wicked Question"–a dilemma that gets to the heart of what your characters most want–and fear. If you write stories that start strong and then peter out before you can finish writing them, we'll look at how wicked questions can revitalize your tale.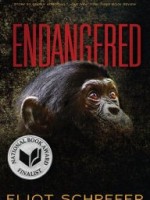 by Eliot Schrefer


When Sophie has to visit her mother at her sanctuary for bonobos, she's not thrilled to be there. Then Otto, an infant bonobo, comes into her life, and for the first time she feels responsible for another creature. But peace does not last long for Sophie and Otto. When an armed revolution breaks out in the country, the sanctuary is attacked, and the two of them must escape unprepared into the jungle. (gr 7-11)