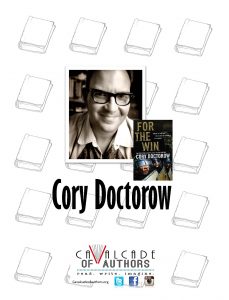 I can pick locks, make rubber bands pass through each other, and perform the most astounding feat of finger-magic you have ever seen.
2017 Workshop: Inspiration Sucks
Writing through inspiration sucks: it's a recipe to make you miserable as you wait for the inspiration to strike. Writer's block is no reason to stop writing (any more than "surgeon's block" would be a good reason for your doctor to cancel your gall-bladder op). Being a sane and happy writer means cultivating a non-heroic, daily practice of working. I'll tell you how.
---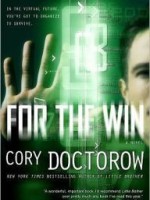 For the Win
by Cory Doctorow
All over the world, MMORPGs are big business. In China and elsewhere, young players are pressed into working as "gold-farmers," amassing game-wealth that's sold to Western players at a profitable markup. In L.A., young Wei-Dong knows the system is rigged and that kids everywhere are being exploited. He and his Asian counterparts begin to work together to claim their rights, but soon the battle will spill over from the virtual world to the real one, leaving the young rebels fighting not just for their rights, but for their lives. (gr 8-12)