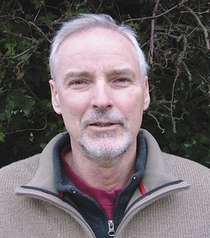 Golf Story:  I was the sixth man for my school golf team—the last player out.  We were in a big match against our hated rival.  The first five matches had ended.  We won two, the bad guys won two, and one match was a draw.  All the players from both team rushed back to the 18th hole to watch me and the player from the bad guys' team.  We were all even with one hole to spare.  My opponent stepped to the tee and hit a decent drive down the right side of the fairway. I stepped to the tee and — with my teammates counting on me — topped a ground ball into a drainage ditch fifteen yards in front of the tee box. Shaking, I teed up a new ball.  The second shot was worse than the first, not even reaching the drainage ditch.  I had to go down into the muck and slop the ball out, taking a few more shots, before I even reached the fairway.  Mr. Clutch.
Online at members.authorsguild.net/carldeuker/
2016 Workshop:
Write a short story with your friends.  Learn how fast writing can be good writing.  Have fun, produce text, and see the power of a writer's group.
Featured books: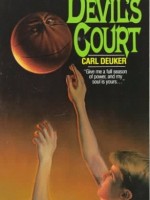 On the Devil's Court
by Carl Deuker

What would you give to be your school's superstar? After reading Dr. Faustus, Joe suddenly finds himself changing from a lousy basketball player and a C student to a star athlete. Even though he isn't sure if he actually made a deal with the devil, he can't help but enjoy the benefits that come with his new-found abilities. But is achieving his dreams worth what he may have given up?  (gr 7 and up)