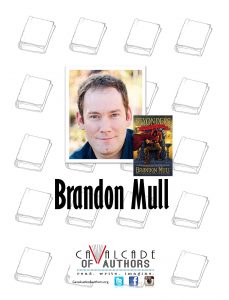 Brandon Mull is the #1 New York Times bestselling author of the Fablehaven, Beyonders, and Five Kingdoms series. He was also architect for the Spirit Animal series and wrote the first book. Brandon lived in the Atacama Desert of Northern Chile for two years where he learned Spanish and juggling. He once won a gold medal at a pudding eating contest at the park behind his grandmother's house. His newest series is Dragonwatch, the sequel series to Fablehaven.
Visit Brandon Mull's website at brandonmull.com
2017 Workshop: Imagination Can Take You Places
Brandon will discuss how reading and creating build imagination, and share where he looks for inspiration with his own writing.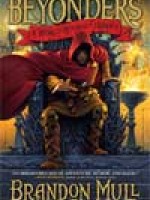 by Brandon Mull


A routine visit to the zoo ends with Jason Walker being transported to a strange world—without heroes—where outsiders from The Beyond are no longer welcome under the power of the wizard emperor Maldor. Will Jason and fellow Beyonder Rachel be able to save this world from Maldor and find their way back home? (gr 5-8)