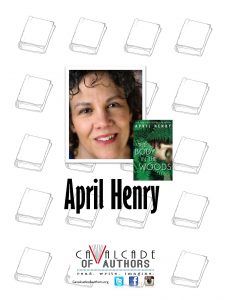 April comes from bad blood. In 1656, one of her ancestors was charged with pig bewitchment. One great-grandfather was in an arson gang. Another gunned down her grandmother's boyfriend for kissing her. Don't worry – April only burns things down and kills people on paper. In third grade, April was the only girl cast as a reindeer in the school play. They had another casting call because they would not harness her with a boy. Before becoming a New York Times bestselling author, April held a variety of odd jobs, including German translator, cleaning lady, and a brief stint as the girl who jumps out of a cake. Not only can April make a cloverleaf shape with her tongue, she also knows Brazilian jiujitsu and how to get out of handcuffs with a bobby pin. She also can't parallel park.
2017 Workshop: Characters Make Your Story
Learn how to create a character and then send him or her off on a journey.  See how characters are at the heart of any plot.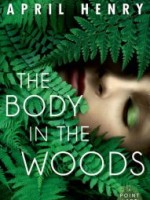 by April Henry


Alexis, Nick, and Ruby have very different backgrounds. When they join Portland County Sheriff's Search and Rescue, they are teamed up to search for an autistic man lost in the woods, but find a dead body instead. In a friendship that will be forged in danger, fear and courage, the three team up to find the girl's killer—before he can strike one of their own. (gr 7-12)