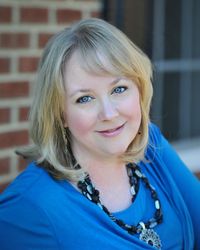 Amie Borst once had red hair and a nose piercing, graduated from Jimmy Fallon's rival high school and sang in a garage band called Velcro Puppies. Now she drives a minivan and makes baked goods for school events. She relives her teen years through the novels she writes.
Visit www.amieborst.com
2016 Workshop: HAPPILY NEVER AFTER AND OTHER WOES
You think a missing slipper and a poisoned apple are bad? Try having a cursed skeletal condition and being forced to repeat seventh grade indefinitely. Amie Borst will show you how to put a new twist on an old tale and give your readers more than just a happily ever after – they'll have a story that's to die for.
Featured books: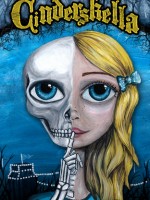 Cinderskella (Scarily Ever Laughter #1)
by Amie Borst

Cindy is a normal eleven-and-three-quarter-year-old until the night she wakes up as a skeleton, and although she is on her own, with her mother recently dead, her father afraid of her, and a stepmother who makes her clean the house with a toothbrush, Cindy is determined to break the curse. (gr 4-7)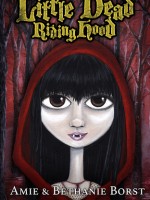 by Amie & Bethanie Borst
Unlike most kids, Scarlet Small's problems go far beyond just trying to fit in. She would settle for a normal life, but being a 12‐year‐old vampire for an entire century is a real pain in the neck. In order to keep their vampire‐secret, Scarlet's parents resort to yet another move. At her new school, Scarlet has a strange skeleton‐girl as a classmate, and a smelly werewolf is intent on revealing her secret. Then Scarlet meets Granny... (gr 4-7)