A Cavalcade of Authors ~ March 14, 2014
Read, Write, Imagine!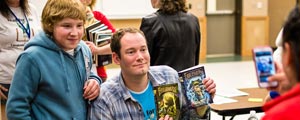 Read what our authors are saying about Cavalcade…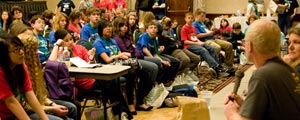 Be a part
Do you love to get lost in the pages of a book? Do you wish you could write like some of your favorite authors? Where does a writer get his or her ideas? Imagine having the opportunity to have all your questions answered, in person, by the authors of books you've recently read!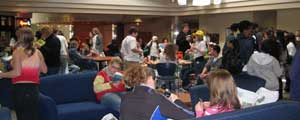 Learn more
The Cavalcade of Authors is dedicated to providing the secondary students of our region access to some of the best Young Adult authors of our modern era. Our special interest is to celebrate Pacific Northwest Authors while introducing students to a variety of genres and subject matter and to furthermore, promote reading and writing within our community. We provide for our participants an authentic writing conference experience where students can learn from the ultimate mentors: the authors of the books they are reading.